Group of representatives demand clarification on campaign spending; and more
Written By: Greg Bishop, INN News Reporter
March 24, 2016

GROUP OF REPRESENTATIVES DEMAND CLARIFICATION ON CAMPAIGN SPENDING
A group of Republican state representatives awaits clarification about political campaign spending from a former state representative turned auditor general.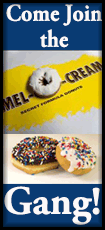 The first of two letters sent from the representatives says there are "concerns regarding the proper and ethical use" of the campaign fund that Auditor General Frank Mautino used when he was a Democratic state representative. One of the signers, Republican state Rep. Jeanne Ives, tells WMAY Springfield a lack of specifics about the campaign spending since the initial letter was sent in early February means it's time for Mautino to step down.

"None of this makes sense and we want answers. He has failed to give answers," Ives said. "He has lawyered up and he has shut up and at this point he needs to resign."

Republican state Rep. Grant Wehrli, who sent letters to Mautino on behalf of himself and 11 other representatives including Ives, says he's not willing to go that far yet.

"I do hope that Auditor General Mautino can step forward and clear this entire matter up," Wehrli said.

REP. WEHRLI: INCREASED DOUBTS AS MORE TIME GOES BY
Meanwhile Wehrli says the lack of clarification about campaign spending raises questions about the integrity of the office.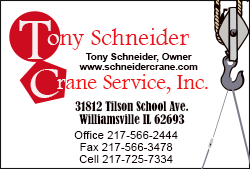 "How are we to take at high professional value documents coming out of the Office of the Auditor General when he can't even respond to simple questions about his own personal campaign finance account?" Wehrli said.

In a letter provided to Illinois Radio Network that is dated Feb. 25, Mautino tells lawmakers that he has retained a lawyer and is working diligently to clear the matter up quickly.

LOTTERY STILL ASSESSING DAMAGE FROM IMPASSE
Illinois Lottery officials say they are still feeling the aftereffects from when payouts to winners were in limbo last year.

Before an appropriation allowed for lottery winnings to be paid out, lottery winners waited months for their checks. Illinois Lottery Acting Director B.R. Lane told a Senate appropriations committee earlier this month they have yet to fully recover from the decline in sales.

"We're off 12 percent year over year," Lane said. "We were greatly helped by the Powerball mania."

However, Lane says what's more difficult to judge is how the Illinois Lottery brand was damaged during that time.

"As we look to move this organization forward, one of the things that we have to focus on is re-establishing trust and credibility with our players."

Meanwhile, Lane says the Lottery is still in the process of finding a new private manager to replace Northstar Lottery Group, which remains in place until a new manager takes charge.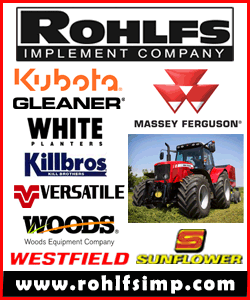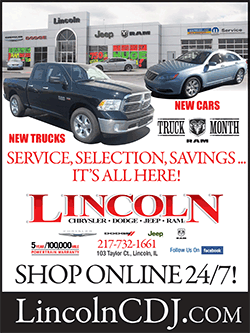 ONLINE LOTTERY TICKET SALES TO END SOON
Illinois needs to reauthorize online lottery sales and this time make it permanent, according to the acting director of the Illinois Lottery.

Lane said the state made more than $50 million on Internet sales as a pilot program and the state should pass House Bill 4346 to make the soon-to-expire pilot program permanent.
"And that, I would say, is one of the greatest opportunity areas for growth and development and innovation in the lottery," Lane said.

However, Anita Bedell with Illinois Church Action on Alcohol and Addiction Problems opposes the bill and says people could find themselves in over their heads fast playing online lottery.

"People can gamble and lose money so quickly, and you only have to be 18 to gamble online with the lottery," Bedell said.

Online sales are expected to expire March 25. Lawmakers are not scheduled to be back in Springfield until the second week of April.

SPRINGFIELD MAYOR WANTS TO ANNEX STATE FAIRGROUNDS
The mayor of Springfield wants to annex the Illinois State Fairgrounds as a way to save state taxpayers money and bring in more sales tax revenue to the capital city.

During a Springfield City Council meeting Tuesday, Mayor Jim Langfelder said the city should work with the state to annex the more than 300 acres of the state fairgrounds into the city limits. That would give the city a new revenue stream.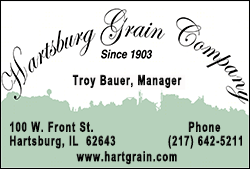 "What's best for the city is to get additional revenues from the sales tax revenues generated throughout the year at the state fairgrounds," Langfelder said.

Langfelder said annexation also would save the state more than $109,000 a year by not having to pay a fire protection service contract.

"We have firefighters at a firehouse that's not in the city," Langfelder said.

SPRINGFIELD MAYOR: ANNEXATION WOULD BENEFIT CITY AND STATE
Langfelder said although the fairgrounds are close to Springfield, residents are mistaken if they think the land is within city limits.

"I think if you survey a lot of city residents, most of them would have thought that the fairgrounds is the city, but it's not," Langfelder said.

Two previous mayoral administrations also sought annexation, according to Langfelder.

Gov. Bruce Rauner Press Secretary Catherine Kelly says, "The administration will carefully review any proposal made by the city of Springfield."