Oddly enough, on the five year anniversary of the hospital, after injuring her arm earlier in the week Boward is in the very same room.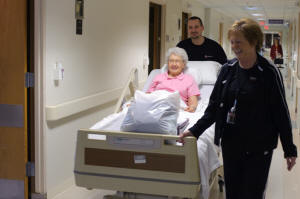 Boward and Physical Therapists Tim Heitzig and Elise Harms, in 2011
Boward said that five years ago, she was moved to the new room at 3:30 in the morning, and everything moved like clockwork with the people from janitors to business office employees to therapists involved in the move. Boward did not realize she would be here for the hospital's five year anniversary, and said she certainly did not plan it that way.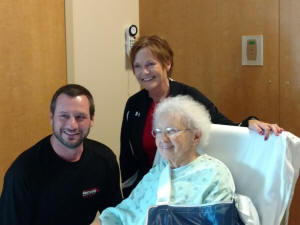 Heitzig, Harms and Boward in 2016
[Angela Reiners]