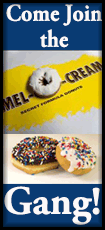 Bradenton police arrested the unidentified man of Cuban heritage in the top of the seventh inning and said he had been charged with trespassing, assault and starting affray.

The fan shouted obscenities in Spanish about the Castro regime in reaction to the Rays' trip to Cuba, the first visit by a major league team to the communist country since 1999. He tossed a beer bottle and a Pepsi bottle into the dugout, with one exploding on the back wall. Earlier, he was spotted shouting obscenities at the team bus.

The Tampa Bay Times reported that Rays third-base coach Charlie Montoyo detained the man, who jumped over a wall near the end of the dugout, and held him until police arrived.

- - -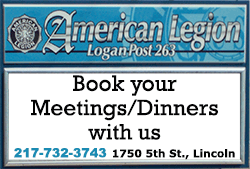 The Atlanta Braves acquired left-handed reliever Eric O'Flaherty from the Pittsburgh Pirates for cash considerations on Sunday.

O'Flaherty, 31, was fighting for a spot in the Pirates' bullpen this spring training after signing a minor league deal last month. He allowed eight runs (three earned) on 15 hits over 9 1/3 innings in 10 appearances this spring.

O'Flaherty, a 10-year veteran, pitched for the Braves from 2009-13.

O'Flaherty, who had Tommy John surgery in 2013, has a career 22-11 record with a 3.24 ERA over 369 1/3 innings in 435 appearances with the Seattle Mariners, Braves, Oakland Athletics and New York Mets.

- - -

The New York Yankees released outfielder Chris Denorfia after he opted out of his minor league contract.
The 35-year-old Denorfia would have earned $1 million if he had made the major league roster. He hit just .200 in 25 at-bats, with one home run and five RBIs this spring training.

[to top of second column]
Denorfia has spent 10 years in the major leagues with the Cincinnati Reds, Oakland Athletics, San Diego Padres, Seattle Mariners and Chicago Cubs.

- - -

St. Louis Cardinals third base coach Jose Oquendo, who recently underwent right knee surgery, is taking a medical leave of absence, the team announced.

Oquendo, 52, is the longest tenured coach on the Cardinals' staff. He has been part of the team's major league coaching staff since 1999, including the past 16 seasons as third base and infield coach.

Also, the Cardinals trimmed six players off the spring-training roster after Sunday's game.

The Cardinals optioned pitchers Tim Cooney, Dean Kiekhefer, Miguel Socolovich and Sam Tuivailala and catcher Mike Ohlman to Triple-A Memphis. The club also reassigned first baseman-outfielder David Washington to minor league camp. (Editing by Andrew Both)
[© 2016 Thomson Reuters. All rights reserved.]
Copyright 2016 Reuters. All rights reserved. This material may not be published, broadcast, rewritten or redistributed.