Paul Millsap had 23 points, nine rebounds and five assists and the Hawks snapped the Detroit Pistons' five-game winning streak with a 112-95 victory at The Palace. Atlanta, which had eight players in double figures, won for the 13th time in its last 16 games.

"I think we're playing our best basketball right now," said Hawks shooting guard Kyle Korver, who chipped in 12 points. "You look at a period of 10 games, 15 games, you can get a good grasp of where we're at as a team. These last 15 or so games has probably been our best stretch of the season. We feel good about where we're at."

Millsap, who was also a force at the defensive end with four steals and four blocks, left the game with 5:21 remaining after banging into Detroit center Aron Baynes. He suffered a cut above his left eye that required 10 stitches.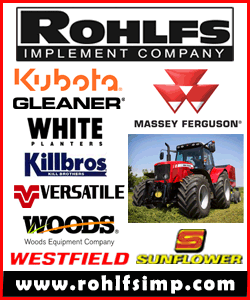 Kent Bazemore contributed 17 points and Al Horford added 13 points, five rebounds and five assists for the Hawks (44-30), who extended their Southeast Division lead to one game over Miami. Jeff Teague collected his fourth double-double with 12 points and 12 assists in a game the Hawks never trailed.

"More than defense, it was the energy," Horford said. "We understood this was a really big game. They're playing for something over there. It's not a coincidence they just won the previous five before this. They're probably going to go ahead and win their next five. It's fun to play teams at this stage that are fighting for something."

The Hawks, who won the season series 3-1, also handed the Pistons (39-35) their previous loss at the start of Detroit's nine-game homestand, 118-114, on March 16th.

Atlanta, which won 60 games last season, currently holds the No. 3 seed thanks to its late surge.

"We're definitely under the radar and that's fine," Korver said. "We have no problem with that. It's been a much different season than last year. We hit our stride in December and January last year and had a big win streak in February. Then, we kind of cruised. We didn't feel like we were playing our best at the end of the season. We still have eight games left but we feel good about how we're going into (this season's) playoffs."

[to top of second column]
Tobias Harris had 23 points, 10 rebounds and five assists for the Pistons, and Andre Drummond supplied 19 points and 17 rebounds. Detroit remained two games ahead of Chicago, which lost to Orlando on Saturday, for the final playoff spot in the Eastern Conference.

"That was a very good team that is really hitting its stride," Pistons coach Stan Van Gundy said. "They played terrific at both ends tonight. That's the most intense and energetic anybody has played against us all year."

The Pistons, who shot 38.6 percent, were down double digits most of the way after scoring 15 first-quarter points.

"That's a playoff team, that's a team that's trying to fight for something," Pistons forward Marcus Morris said. "To come off a back-to-back and have that much energy really opened my eyes."

Drummond and Atlanta guard Dennis Schroder exchanged words during the third quarter after Drummond elbowed him in the head and Schroder committed an offensive foul. Drummond received a technical after an officials' review.

That lifted the intensity level and Detroit whittled the Hawks' lead to nine by the end of the quarter. After the Pistons came within seven, the Hawks used an 11-3 spurt to make it 94-79.

Detroit couldn't muster another run.
[© 2016 Thomson Reuters. All rights reserved.]
Copyright 2016 Reuters. All rights reserved. This material may not be published, broadcast, rewritten or redistributed.