Rescheduled - Public meeting on high-speed rail moved to Thursday, March 31st in Lincoln
Send a link to a friend Share
[March 27, 2016] LINCOLN - The Illinois Department of Transportation (IDOT) invites you to attend a public meeting concerning the Illinois High-Speed Rail (HSR) Program. The purpose of the public meeting is to inform attendees about upcoming construction that will be taking place in and around their communities.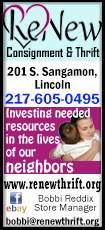 The public meeting will be held on:

Wednesday, March 30, 2016
Thursday, March 31, 2016
5:00 p.m. - 7:00 p.m.
American Legion
Post 263
1740 5th Street
Lincoln, IL 62656
Add to Calendar

The meeting will be conducted in an open house format. Interested persons can attend anytime from 5:00 p.m. to 7:00 p.m. Attendees will have the opportunity to view an audio-visual presentation, review project exhibits, provide comments, and meet with IDOT and Program team representatives on a one-on-one basis.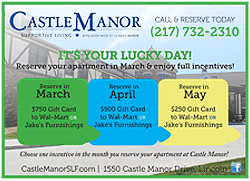 This meeting will be accessible to persons with disabilities. Anyone needing special assistance should contact Lisa Mentzer of Images, Inc. at (630) 510-3944 ext. 113.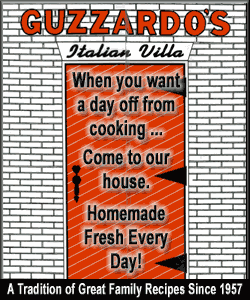 Persons planning to attend who will need a sign language interpreter or other similar accommodations should notify the TTY/TTD number (800) 526-0844/or 711; TTY users (Spanish) (800) 501-0864/or 711; and for telebraille dial (877) 526-6670 at least five days prior to the meeting.
Illinois Department of Transportation
John Oimoen
(312) 793-4222
John.Oimoen@illinois.gov

Union Pacific Railroad
Liisa Stark
(312) 777-2002
Llstark@up.com

Amtrak
Derrick James
(312) 544-5118
GovernmentAffairsCHI@Amtrak.com