Bringing out the big guns
Lincoln Presidential Library explains science behind cannons as 'Civil War Tech' expands April 2nd
Send a link to a friend Share
[March 28, 2016] SPRINGFIELD – The Abraham Lincoln Presidential Library and Museum will explain the science of artillery in Union Square Park on April 2 as the library expands its popular "Civil War Tech" program to serve central Illinois schools.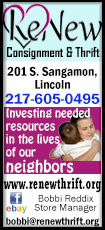 Historic interpreters portraying a Civil War artillery unit will be at the park 10-11 a.m. on Saturday, April 2. Using an actual cannon, they will teach the science behind artillery and lead children in a mock firing.

And from 9-10 a.m. that day, children can learn about the rapid-firing Gatling gun by using toy rubber-band guns built on the same principle.

"Civil War Tech" events, made possible by generous support from AT&T, let children get an up-close look at the tools and machinery used to wage war 150 years ago.

To help bring classroom lessons on the Civil War to life, the presidential library is now offering four of the Civil War Tech programs in central Illinois schools. Museum staff will come to schools and teach free, hands-on lessons of 30-60 minutes about ironclad ships, railroads, telegraphs or submarines.
The lessons are designed to help students in grades 4-8 learn history and science simultaneously.

For more information or to schedule a Civil War Tech classroom presentation, contact Sabrina Manci at Sabrina.Manci@illinois.gov.

The Abraham Lincoln Presidential Library and Museum, a division of the Illinois Historic Preservation Agency, is dedicated to telling the story of America's 16th president through old-fashioned scholarship and modern technology.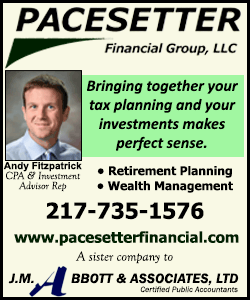 The library holds an unparalleled collection of Lincoln books, documents, photographs, artifacts and art, including the Gettysburg Address, Emancipation Proclamation, 13th Amendment and Abraham Lincoln's stovepipe hat. It also serves as the state's historical library, with some 12 million items pertaining to Illinois history.

Meanwhile, the museum uses traditional exhibits, eye-catching special effects and innovative story-telling techniques to educate visitors. It also presents an array of temporary exhibits about Lincoln and Illinois.

The museum, which requires paid admission, is open seven days a week. The library portion of the ALPLM is open free of charge Monday through Friday for research. For details, visit www.PresidentLincoln.illinois.gov.
[Christopher Wills, Director of Communications and Public Affairs, Illinois Historic Preservation Agency]