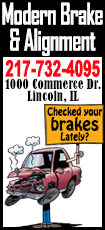 She said that she had read Mourning Facebook page and thought things were going in the wrong direction.

Hoefle moved on saying that in articles written by Lincoln Daily News on March 7th, Tom O'Donohue had said that the Chamber/LCA had, on the whole, finished the year in the black. Hoefle said that was incorrect. According to information provided in an abbreviated annual report at the Annual Dinner in January, adding up the numbers it appeared that the Chamber/LCA had lost $154,000 in 2015.

Neitzel said that in the previous presentation by Hoefle, the council had been very receptive to her and heard her concerns. Neitzel now, however, wondered if the questions being presented should not be for the city, but rather for the LCA Board.

Hoefle said she was putting the questions out to the city council because they were anticipating a vote for or against the audit, and she wanted them to understand the concerns fully.

Neitzel said okay, and Hoefle began to move on.

However, Michelle Bauer asked if her presentation on this night was a re-hash of the previous one.
Hoefle said no it was not, she had new information she wanted to discuss.

She said she had gone through the article by LDN and had new questions. She began with how the voting for the new LCA board had been conducted with the assignment of voters based on monetary contribution to the new organization.

She said that the report showed the city was "in" for $60,000. She wanted to know whether or not the city had promised the $60,000 in 2014?

Bauer said that as the new organization was starting up, it had to look at its sources of income, just as any new business would. She added that yes, perhaps there had been discussions, but no the city had not obligated itself to that dollar amount in 2014. The resolution to be involved with the LCA through an economic development agreement did not occur until 2015.

Hoefle went on to say that the weighted voting model gave votes to various organizations based on their financial contributions. At that time, the financial contribution by the Chamber was recorded at $440,000. Hoefle said that figure was inaccurate and that the real contribution by the Chamber in 2015 was only $111,000. She said it looked like the Chamber's voting power had been "boosted" based on "inflated assets."

Next Hoefle's said she wanted to address comments made on Mourning's Facebook page because those posts did relate to her PowerPoint presentation.

Writers note: Todd Mourning has a Facebook page set up specifically as the Ward 3 Alderman for the city of Lincoln. After each meeting, he makes a short video highlighting the events of the meeting. He also from time to time, posts commentary in addition to the video.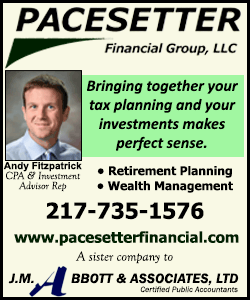 She said that Mourning had commented on her power point presentation on his page, but had posed no questions during the city council meeting. She commented, "He did speak about by Power Points in essence, but had no questions here. When it is a public forum, the public forum is here (in city council)."

Mourning responded saying there was so much in the PowerPoint that it was too much to process at the time (of the presentation). He continued, "I had asked Mr. Hoefle for a copy of the presentation before hand so that we could review it and then have good questions." Mourning said he was told no. Leslie Hoefle responded saying, "He (Rick Hoefle) didn't even get it, why would you get it? And why would you go through my questions?"

Hoefle moved on to another post from Mourning's page, reading aloud, "I find it interesting that the group that has personal grievances against the Logan County Alliance is the same group that questions every dollar we spend as a council."

She asked Mourning, "Due diligence? Does due diligence qualify as a personal grievance?"

Hoefle read another excerpt from Mourning, "Yet, this same group is willing to spend your tax money on an independent audit that has not yet proven to have any basis." She said that on the Alliance documents alone, doing the math "it's more than enough proof."

Neitzel once again raised her gavel to call a halt to the one-on-one debate. Mourning interjected to Hoefle that she had her opinion, and was entitled to his. Neitzel then spoke, "I think you've given us reason to think about whether there should be an audit, so let's end on that note please."
[Nila Smith]
Related articles
City of Lincoln: Vote to request independent audits of Logan County Alliance and Tourism Bureau passes 5-2