Attention Logan County Residents with hearing loss
Non-profit Illinois Telecommunications Access Corporation distributing free amplified home phones
Send a link to a friend Share
[March 27, 2016] Estimates for Illinois indicate there are more than 2 million residents living with some degree of hearing loss. The Illinois Telecommunications Access Corporation (ITAC), the not-for-profit distributor of free specialized telephone equipment for Illinois residents with hearing loss, is distributing a new amplified telephone— the Clarity BT914—at no cost to seniors and others with hearing loss living in Logan County.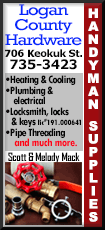 The cordless phone amplifies sound up to 40 decibels, pairs with a standard landline telephone and/or multiple cell phones via Bluetooth®, and is hearing aid compatible so users can enjoy clear amplified calls on either their standard or cell phones. It also features a large, easy-to-read Caller ID, digital answering machine, tone control and amplified ringtone options that can be programmed for different lines or devices.

"Our programs are free and our goal at ITAC is to enhance the lives of Illinois residents with hearing loss, by providing them with the latest, most-effective communication tools at no cost," said Trudy Snell, executive director at ITAC. "We are excited to offer Logan County residents the BT914—this new amplified phone can truly make a difference for those with varying degrees of hearing loss."

Permanent Illinois residents who can no longer use the standard phone system can easily obtain the BT914 or other equipment at no cost by completing an application, which can be downloaded at www.itactty.org. Locally, the phone can be tested or an application picked up at the Springfield CIL at 330 South Grand Ave., W in Springfield (phone: 217-523-2587). Please call your local center in advance to make an appointment.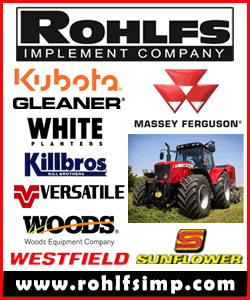 In addition to the BT914, ITAC provides a selection of phones with different features and different levels of amplification to meet various levels of hearing loss. For more information or to view available equipment go to www.itactty.org or call us at 1-800-841-6167.

About ITAC
The Illinois Telecommunications Access Program (ITAC) is a not-for-profit corporation that has been issuing free equipment since 1988 with the purpose of providing telephone access to Illinois residents who are Hard of Hearing, Late Deafened, Deaf, or Deaf-Blind. We have 40 selection centers around the state where you may test and choose the equipment that works best for you.
[David Powell]