Buffett boosts Berkshire's Wells Fargo stake to 10 percent
Send a link to a friend Share
[March 29, 2016] By Jonathan Stempel
(Reuters) - Warren Buffett's Berkshire Hathaway Inc on Monday said it has increased its ownership stake in Wells Fargo & Co to 10 percent, a level that could mean increased federal scrutiny over the investment.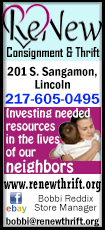 Berkshire owns 506.3 million shares of Wells Fargo, worth about $24.7 billion, mainly through subsidiaries, according to filings with the U.S. Securities and Exchange Commission.

The ownership stake has risen from 6.5 percent at the end of 2009 and 9.8 percent as of Dec. 31, according to Buffett.

Berkshire has paid close to $13 billion for its Wells Fargo shares, based on Buffett's shareholder letters and the bank's recent stock price.

Wells Fargo is based in San Francisco, and is the third-largest U.S. bank by assets.

"We value Berkshire Hathaway as a long-term shareholder and customer and appreciate the confidence that Berkshire's executive team has shown in Wells Fargo," a spokesman said.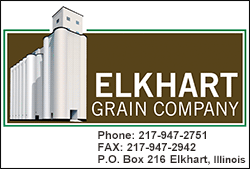 The Federal Reserve exerts special oversight when investors take large stakes in banks.

In a September 2008 policy statement, the Fed said it often lets investors take double-digit bank stakes not designed to exert a "controlling influence," but would review any resulting business relationships "case-by-case."

The U.S. Treasury Department, meanwhile, has said it will not deem a 10 percent stake to result in "control" of a big bank if the investor agrees in writing to limits on its involvement.

In one of Monday's filings, Buffett certified that Berkshire's Wells Fargo shares "were not acquired and are not held" with the intent of changing how the bank operates.
Speaking on CNBC television on Feb. 29, Buffett called Wells Fargo "a terrific operation" and said Chief Executive John Stumpf has done a "fabulous job."

As of Dec. 31, Omaha, Nebraska-based Berkshire also owned a 15.6 percent stake in American Express Co, having crossed the 10 percent threshold two decades earlier.

Berkshire also operates close to 90 businesses including the Geico insurer, the BNSF railroad, various utilities and Dairy Queen ice cream.

Wells Fargo shares closed down 20 cents at $48.70 in Monday trading on the New York Stock Exchange.

(Reporting by Jonathan Stempel in New York; Editing by Tom Brown and Alan Crosby)
[© 2016 Thomson Reuters. All rights reserved.]
Copyright 2016 Reuters. All rights reserved. This material may not be published, broadcast, rewritten or redistributed.