Westbrook picked up his eighth triple-double in the past 15 games by compiling 26 points, 12 assists and 11 rebounds. Durant added eight rebounds and eight assists.

Oklahoma City (52-22) earned a split of the season series, with each club winning on the road.

Toronto (49-24) was led DeMar DeRozan, who finished with 19 points and five assists. Norman Powell added a career-high 18 points, Patrick Patterson scored 13, and Jonas Valanciunas contributed 10 points and 10 rebounds.

Hawks 102, Bulls 100

CHICAGO -- Jeff Teague scored 26 points and dished out seven assists, and Atlanta held on for a win over Chicago.

Paul Millsap scored 11 points, pulled down 11 rebounds and blocked six shots for the Hawks. Teammate Al Horford also posted a double-double with 14 points and 10 rebounds.

Atlanta increased its winning streak to four games and improved to 9-1 in its past 10 contests. The Hawks completed a season sweep against the Bulls with a 4-0 record.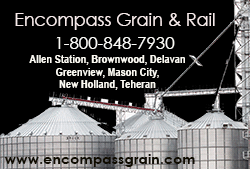 Spurs 101, Grizzlies 87

MEMPHIS, Tenn. -- LaMarcus Aldridge scored 31 points and grabbed 13 rebounds, leading San Antonio to a win over Memphis at FedExForum.

Aldridge finished 11-for-16 from the floor and 9-for-11 at the foul line. He also had three assists and two blocks in 31 minutes.

The Spurs were without Kawhi Leonard (quad contusion), and they rested Tony Parker, Tim Duncan and Manu Ginobili. Patty Mills scored 17 points with four assists off the bench, and Kyle Anderson had 13 points, seven assists and four steals. Reserve Boris Diaw chipped in 13 points and six rebounds.

Pelicans 99, Knicks 91

NEW ORLEANS -- Jrue Holiday scored 10 of his team-high 22 points in the fourth quarter before taking an inadvertent elbow to the eye to lead New Orleans to a victory over New York at the Smoothie King Center.

It was the Pelicans' first victory of the season when scoring fewer than 100 points. They were an NBA-worst 0-33 entering the game when failing to break the 100-point mark.

Holiday's final basket, a 17-foot jumper, gave New Orleans a 92-85 lead with 1:19 left, climaxing a 8-0 run. Holiday took an elbow to the face from Knicks center Robin Lopez on an inbounds play with 56 seconds left, and did not return.

Timberwolves 121, Suns 116

MINNEAPOLIS -- Andrew Wiggins led all scorers with 32 points to lead Minnesota to a win over Phoenix at Target Center.


Minnesota won for the third time in four games and is averaging 122 points per game in each of those wins.

The Timberwolves led by as many as 20 late in the third quarter but watched the Suns go on a 23-4 run over the final minute of the third and first half of the fourth quarter.

Heat 110, Nets 99

MIAMI -- Dwyane Wade had 30 points and nine assists to lead Miami to a victory over Brooklyn at American Airlines Arena.

Wade, who made 14 of his 19 shots from the floor, had 17 of his points in the first half. He injured his thumb in the first half but returned to the game.

[to top of second column]
The Heat got a career-high 27 points from backup center Hassan Whiteside. Miami also received valuable contributions from its rookies, 16 points from Josh Richardson and 13 points from Justise Winslow.
Mavericks 97, Nuggets 88

DENVER -- J.J. Barea had 18 points and 11 assists, Dwight Powell had a career-high 16 points as Dallas beat Denver.

Wesley Matthews scored 14 for the Mavericks, who snapped a three-game skid and moved into a tie with Houston for the eighth and final playoff spot in the Western Conference. They are one behind seventh-place Utah with eight games left.

Dallas had lost 10 of 12 since the first week of March to fall behind the Rockets but still control its postseason fate. The Mavericks play Houston at home on April 6 and face the Jazz in Utah on April 11.

Jazz 123, Lakers 75

SALT LAKE CITY -- Rodney Hood stole the spotlight from Kobe Bryant, scoring 30 points to lead Utah to a victory over Los Angeles.

Hood scored all of his points in the first half when he went off from outside, hitting eight of nine 3-point attempts and 11 of 13 field-goal attempts overall. Hood went scoreless in the second half -- as Bryant played tight defense on him after the first-half explosion -- but the red-hot Jazz were still able to increase their lead without his offensive help.

Utah improved to 37-37, reaching the .500 mark for the first time since they were 28-28 on Feb. 23.


Trail Blazers 105, Kings 93

PORTLAND -- Portland took care of business against short-handed Sacramento. With the Kings resting starters DeMarcus Cousins, Rudy Gay and Rajon Rondo, the Blazers had their way at Moda Center. Portland led nearly all the way and by as many as 28 points.

The Blazers improved their playoff hopes, upping their record to 39-36, including 24-12 at home.

The Kings, who are all but out of the Western Conference postseason race, fell to 29-45.

Clippers 114, Celtics 90

LOS ANGELES -- Austin Rivers scored 16 points, and Los Angeles rolled past Boston at Staples Center.

DeAndre Jordan and Jamal Crawford added 15 points apiece for the Clippers, who earned their third straight decision. Jordan also had 13 rebounds and three blocks in three quarters.

Chris Paul added 13 points and 14 assists, Wesley Johnson scored 11 points, and Jeff Green contributed 10 for Los Angeles.

-----------------------------------------------
[© 2016 Thomson Reuters. All rights reserved.]
Copyright 2016 Reuters. All rights reserved. This material may not be published, broadcast, rewritten or redistributed.