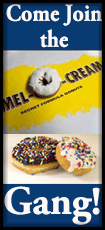 Durant poured in a game-high 34 points and Westbrook added his 16th triple-double as the Thunder defeated the Raptors 119-100 to extend their win streak to a season-high eight games.

"I was really pleased with the offense, I thought we really shared and moved the basketball and created and generated a lot of good shots for each other," Donovan said. "But I thought our defense was really good. We were aggressive, we had rim protraction and we did it without fouling."

The Thunder continued their solid defensive play, holding the Raptors to 40.9 percent shooting from the field and 33.3 percent from beyond the 3-point arc. Oklahoma City is holding opponents to 42.2 percent shooting, including 31.2 percent from 3-point range during its winning streak.

Donovan was especially pleased with the defensive effort he received from Serge Ibaka, who finished with 15 points and eight rebounds.


"The one thing about Serge is he works so hard and he's such a good guy and he wants to do well," Donovan said. "I thought defensively, when he's in there, the ability to switch, the ability to show, the ability to have rim protection - he did a lot of different things tonight that probably not going to show up on the stat sheet."

Westbrook picked up his eighth triple-double in the past 15 games by compiling 26 points, 12 assists and 11 rebounds. Durant added eight rebounds and eight assists.

"Just trying to find ways to help my team win," Westbrook said. "Every night I come out and try to compete at a high level and that's what I try to do. It's something I never take for granted, but I like winnings regardless of what the number sway, I like to win the game and make sure my teammates feel good about themselves."

Toronto (49-24) was led DeMar DeRozan, who finished with 19 points and five assists. Norman Powell added a career-high 18 points, Patrick Patterson scored 13, and Jonas Valanciunas contributed 10 points and 10 rebounds.

"We competed early on and then they got a little stride with it," DeRozan said. "They ran away with it, they got hot, they got into a rhythm with their offense. They gambled in the passing lanes on defense, got some steals, got out and got easy buckets."

[to top of second column]
The Atlantic Division-leading Raptors lost for the third time in four games and dropped three games behind the Cleveland Cavaliers for the top spot in the Eastern Conference.

Kyle Lowry, who finished with 14 points and five assists in the loss, admitted he was hampered by a right elbow injury that has bothered him for several games. The 30-year-old finished just 4 of 14 from the field and went 2 for 8 from 3-point range.

"It's definitely something I don't want to play with and I don't like playing with," Lowry said. "We just drained it and we thought it would calm down over the next few days. Hopefully we will get a good reaction from it."

A Westbrook layup with just over three minutes remaining in the third pushed the Thunder lead to 86-66. Oklahoma City was 10-for-20 from beyond the arc with two minutes remaining in the third, though the Thunder made just one of their final six long-range shots.

Toronto went on a 10-3 run to take its first lead of the game, 31-30, early in the second quarter. Oklahoma City responded by out-scoring Toronto 30-18 the rest of the period to take a 61-48 lead into halftime.

NOTES: Raptors F Terrence Ross missed his third game due to a sore left thumb. ... Toronto won the only other meeting between the two clubs this season, 103-98 on Nov. 4. ... The Raptors fell to 16-12 against the Western Conference this season and 5-5 against the Northwest Division ... Oklahoma City improved to 18-11 against the Eastern Conference and 6-4 against the Atlantic Division. ... The Raptors continue their mini two-game homestand on Wednesday against the Atlanta Hawks. ... The Thunder conclude a two-game trip on Tuesday in Detroit.
[© 2016 Thomson Reuters. All rights reserved.]
Copyright 2016 Reuters. All rights reserved. This material may not be published, broadcast, rewritten or redistributed.