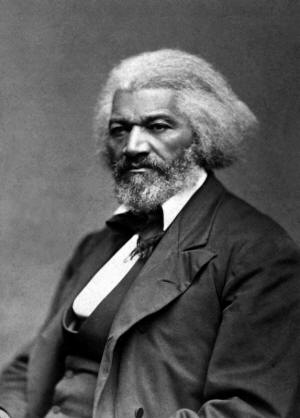 Anniversary of historic speeches
Old State Capitol hosts special event April 3 for anniversary of speeches by Frederick Douglass

Send a link to a friend Share
[March 29, 2016] SPRINGFIELD - In 1866, Frederick Douglass became the first African-American to deliver a speech in the Illinois capitol building. The Old State Capitol State Historic Site celebrates the 150th anniversary of this breakthrough with a special event April 3.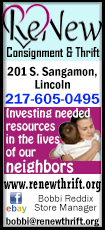 Historian and re-enactor Bob Davis will present a monologue as Frederick Douglass, starting at 3 p.m. Bob Lenz, a lawyer from Bloomington and former president of the Abraham Lincoln Association, will provide historical comments during the free, one-hour program.

Doug King, board president of the Springfield and Central Illinois African-American History Museum, will provide opening remarks.

"Frederick Douglass played a vital role in American history, and his speeches at the Old State Capitol represented a breakthrough for African-Americans in Illinois," said Heidi Brown-McCreery, director of the Illinois Historic Preservation Agency. "We are proud to help commemorate this important anniversary."
Until 1865, the state's repressive "Black Laws" limited the role of African-Americans in Illinois society and government. Those laws were repealed the same week Illinois became the first state to ratify the 13th Amendment, which abolished slavery.

A year later, Douglass, the famous abolitionist, writer and social reformer, delivered the first known speech by an African-American at the state Capitol. He spoke on April 4 and 5, first about Lincoln's assassination and then on Reconstruction in the rebellious Southern states.

[to top of second column]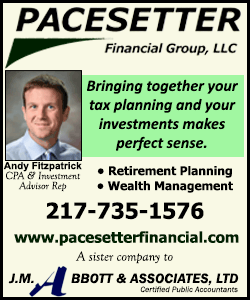 Although Douglass had been very critical of Abraham Lincoln during the first two years of his presidency, the two men developed a positive relationship after the Emancipation Proclamation was issued. Douglass continued his work with President Lincoln by advocating for the recruitment of African-American soldiers in the Union Army and equal pay for those men.
The event is sponsored by IHPA, the Old State Capitol Foundation, the Springfield and Central Illinois African-American History Museum, and the Abraham Lincoln Association. Light refreshments will be provided after the program.

The Old State Capitol served as the seat of Illinois government from 1839 to 1876. Abraham Lincoln served as a legislator there, launched his 1858 Senate campaign there with his famous "House Divided" speech, and used it as his unofficial transition headquarters after being elected president.

The Old State Capitol is open Wednesday through Sunday from 9 a.m. to 5 p.m. and closed Mondays and Tuesdays.
[Shanta Thoele, Communications and Public Affairs, Illinois Historic Preservation Agency]