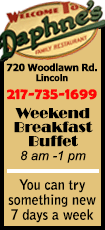 Cross has been involved in the implement business since the late '70s and currently operates three John Deere dealerships - Mount Pulaski, Clinton and New Holland. Prior to that he had six years experience working in farm loans and farm management at a bank in Bloomington.

A Hartsburg native, Cross earned an Ag Business degree from Illinois State University. With his years of experience and vast knowledge of the farming industry, he has seen that supply and demand works historically, and in agriculture one just has to ride out those highs and lows.

Particularly in his implement business, Cross depends more on parts and service in times like these when decreasing farm income has a direct impact on his sale of new equipment. "We had this in the middle '80s, the same type of income problems and the over supply of equipment. Back then there was a lot of new equipment sitting on the ground that had not been sold. This period of time there is just a lot of used equipment around, and there has been for probably about two years. When the farm economy slows down, farmers tighten their belts."
"That's just what they do because they are businessmen and they are good at what they do. They understand the dollars per acre that they are getting. And, the dollars per acre with the grain prices what they are now, compared to anywhere between 2007 and 2014, their gross per acre is down a lot. The insurance part of it has changed a little bit through the government, and that affects income too," Cross went on to explain.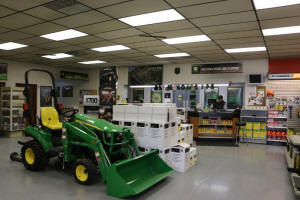 Noting that most of the farmers have stayed pretty current from 2007 to 2014, Cross went on to point out that for tax reasons farmers bought a lot of equipment during those years, and therefore in times like these they don't have to trade for new equipment. "The equipment will most likely keep running unless something catastrophic happens to it or the farmer picks up more land," he explained. "They can run a couple years without spending any money. When that happens usually we work on a few more things because the farmer will run the equipment a little bit longer, and the equipment only breaks when the farmer uses it."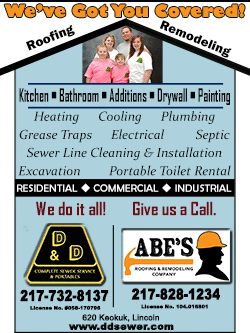 Since farmers are not spending money on new equipment these days due to many factors, including low commodity prices, the implement dealers depend heavily on income from maintenance. "Parts and service does pick up a little bit, we found out over time," said Cross, "but it doesn't replace the selling of new farm equipment. I'm not going to get that much income off of parts and labor in the shop as opposed to selling a tractor or a combine, but it's enough to cover all expenses and keep everybody employed. That will work. You just have to be able to manage your input costs. I've got used equipment and I've got labor and I just manage that the best I can to just get through because what goes down, goes up, it always has."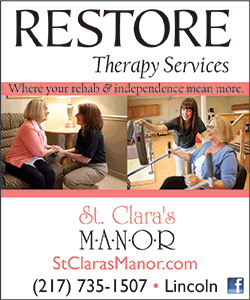 Cross has seen this supply and demand work historically and he shows no signs of panic.
Currently with the commodity prices down, Cross believes that corn in particular probably doesn't need to be as low as it is now, but then again he added that it probably didn't need to be as high as it was three years ago. He went on to add that there is a lot of corn in storage. "Historically when these prices are depressed there is usually a lot of corn and beans in farmer's hands because they are reluctant to sell. They'd like to sell it for what they got for it two years ago. Farmers are very good at making it all stretch out, making it all work." Cross has seen in his over-four-decade-career that supply and demand works.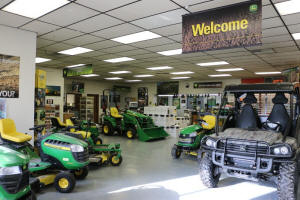 According to Cross, the biggest problem implement dealers face right now is the amount of used equipment on dealer's lots. He summarizes that, "The lack of used equipment helps to sell new equipment, I don't care what the price of corn is or the price of beans is. Too much used equipment stifles to sell new equipment, regardless of what the price of corn or beans is."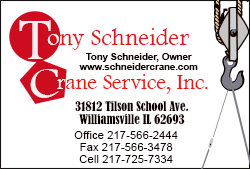 His push to sell used equipment involves incentives, waivers, low rates and hard work. "You've got to knock on doors, you cannot sit in the office. You have to find a reason to get it done," he said. This often involves knowing all the farmers needs in terms of equipment. Sometimes this involves trading equipment out of state even. Finally Cross added, "You just have to turn it, and the turning of it hasn't been very good the last 18 months."

Hopefully in the near future, farmer's income will increase to where the equipment situation will turn around. Nonetheless, whatever happens, you can bet Tom Cross has seen it in his nearly 40 year career.