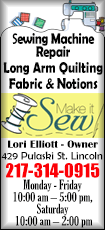 Point guard Chris Paul compiled 20 points, 16 assists and eight rebounds in the Clippers' 99-79 rout of the Minnesota Timberwolves at Target Center.

The Clippers earned their fourth consecutive win and opened up a 6 1/2-game lead on the Memphis Grizzlies for fourth place and the final home-court-advantage slot in the for the in the Western Conference playoffs.

Los Angeles won for the 15th time in the past 16 meetings against Minnesota, including eight in a row at Target Center.

The Timberwolves never led and were held to their fewest points since scoring 74 against the Denver Nuggets on Jan. 6.

"Our whole key was taking the transition away and just getting our hands active," Clippers coach Doc Rivers said. "Our last four games, deflections just being pulled in that we're getting has just been amazing. It's good. Offense is infectious, but so is defense."

Paul was rolling from the start, scoring 12 points in the first quarter as the Clippers built a 27-17 lead after 12 minutes.
Guard Jamal Crawford's driving lay-in late in the first quarter moved him past Hall of Famer Bob Cousy for 89th on the NBA's all-time scoring list. Crawford added six points in the second quarter and buried at 3-pointer at the buzzer to give the Clippers a 47-34 lead at the half.

Los Angeles continued to pour it on in the second half, pushing its lead past 20 points by the end of the third. Early in the fourth, with Paul on the bench, the Clippers led by as many as 33 points.

Paul said the off day Tuesday and the ability to rest late in the game could be big down the stretch

"It's huge. It's been a tough season for all of us, not knowing who's going to play on a nightly basis," Paul said. "Finding our rhythm right now and getting a chance to sit these fourth quarters right now is great."

Rookie Karl-Anthony Towns led the Timberwolves with 16 points and 11 rebounds, his 46th double-double of the season and 10th straight. No other Wolves starter reached double figures.

Los Angeles (47-27) won big despite shooting just 44 percent from the floor. The Clippers limited Minnesota to 34.5 percent shooting, and the Wolves connected on just 11 of 17 free throws.

Minnesota (25-50) was unable to take advantage of a 53-41 edge in rebounding, including a 14-7 edge on the offensive glass.

"They had a great game plan, they executed their game plan," Towns said. That's why they're a playoff team. We came out a little flat. As bad as they were shooting in the first half, we shot worse."

Timberwolves interim coach Sam Mitchell did not take questions afterward, instead blasting his team.

[to top of second column]
"Didn't set screens, didn't pass the ball. I didn't even recognize us at the start of the game," Mitchell said. "Like I told them, I wish you guys would stop asking me questions about how good they can be. We have 25 wins. They still have to learn how to play basketball. They still gotta grow up.
"They still gotta understand, they played a team that's a real playoff team tonight. You saw what happened. We're not ready yet. So I wish they would stop reading the newspapers, stop talking to their friends because we're not good enough to just show up and play. That was the worst game we've played all year."

Guard J.J. Redick was 4-for-12 from beyond the arc and finished with 17 points, one of six Clippers to reach double figures. DeAndre Jordan had 11 points and grabbed eight rebounds.

"If you think about it, we didn't even have one of our great offensive nights," Paul said. "Me and J.J. missed a lot of great looks, and we still were able to get the separation that we did because our defense was so consistent and just kept us in the game."

Crawford, Jeff Green and Austin Rivers each finished with 10 points off the bench for Los Angeles.

Timberwolves guard Andrew Wiggins left the game in the third quarter with a laceration on his chin and did not return. He is not expected to miss any time moving forward.

NOTES: Clippers F Paul Pierce did not play because of ankle and knee injuries sustained against the Boston Celtics on Monday. ... Paul announced Tuesday he was taking himself out of consideration for Team USA for the 2016 Olympic Games in Rio de Janeiro. Paul had been a member of the previous two U.S. Olympic teams. ... Clippers G Pablo Prigioni also announced he will not play for Argentina in the 2016 Olympic Games. ... Los Angeles will play the second half of back-to-back games Thursday against the Oklahoma City Thunder at Chesapeake Energy Arena. ... Minnesota will hit the road for one game against the Utah Jazz at Vivint Smart Home Arena on Friday.
[© 2016 Thomson Reuters. All rights reserved.]
Copyright 2016 Reuters. All rights reserved. This material may not be published, broadcast, rewritten or redistributed.