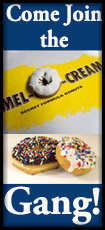 The facility will be open Wednesday through Sunday from 8:00 a.m. to 3:50 p.m. The facility will return to the normal Wednesday and Saturday schedule after Sunday May 7, 2016. If you have any questions, please contact the Lincoln Street Department at 217-732-4655.

Reminder

Waste going in to this facility must be from inside the city limits of Lincoln, IL.
Material must not exceed 4 feet in length and be free of trash, plastic, metal or litter of any kind. Any material brought in plastic bags, must be emptied and bags removed from the facility.
For a more complete list of rules and regulations regarding the use of this facility, contact the Street Department or ask the facility attendant.
[Walt Landers, Street Superintendent, city of Lincoln]