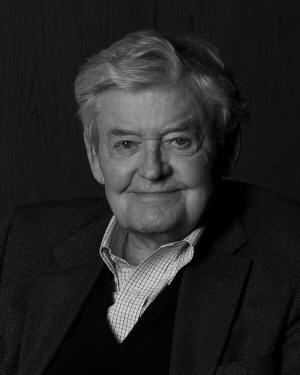 Lincoln College welcomes Actor Hal Holbrook as 2016 Commencement Speaker
Local Student, Cody Garretson, named Lincoln Laureate and Student Speaker


Send a link to a friend Share
[May 06, 2016] LINCOLN - Lincoln College is honored to welcome Emmy and Tony Award winning actor, Hal Holbrook as its special guest speaker and honorary degree recipient for the 2016 Commencement ceremony Saturday, May 7.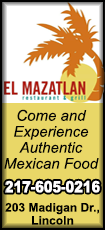 Holbrook, a multi-Emmy winner, will address graduates, their families, faculty and staff on the Lincoln College campus at 2:00 p.m.

Although best known for his one-man performances as Mark Twain, Holbrook has portrayed Abraham Lincoln numerous times and is the only actor to win an Emmy Award for his role as Abraham Lincoln. It is a natural fit for Holbrook to speak at the first institution named for Abraham Lincoln and the only one during Lincoln's lifetime.

"We are very honored to have Mr. Holbrook share his experiences and knowledge with our graduates." David Gerlach, President of Lincoln College stated, "We deeply appreciate the effort of Lincoln College Trustee and noted Lincoln historian Louise Taper in asking her friend and colleague, Mr. Holbrook to be our commencement speaker. This is a historic time for Lincoln College as we boldly return to our roots as Lincoln University offering both two-year and four-year degrees. It is especially appropriate that Mr. Holbrook, who is much-loved across the country for his historical performances, will be our special guest."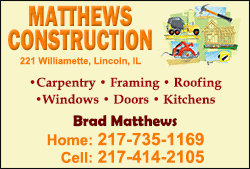 Holbrook also portrayed Lincoln confidant and advisor Francis Preston Blair in Steven Spielberg's, Lincoln. In 2016, Holbrook is celebrating a 50-years film career that began when he appeared in The Group, in 1966. At 91, Holbrook remains active in film, television and stage, having appeared in recent years in such varied productions as Into the Wild, Water for Elephants, Sons of Anarchy and the animated Planes: Fire and Rescue.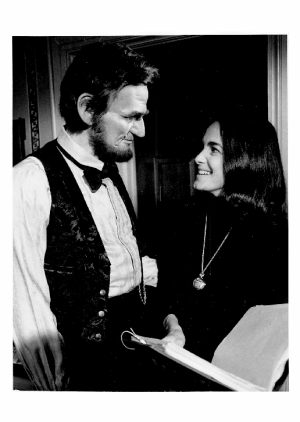 "Portraying Abe Lincoln -- the research in books, the travels to places he lived, the trail of his sprint for us to follow; made a deep mark on my life." said Holbrook, "He told us what Americans should be about and how large their heart should be. To be honored by the University which bears his name is an honor that is profound."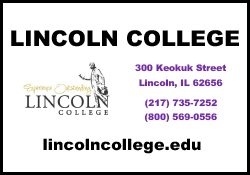 "We are thrilled Mr. Holbrook has taken time out of his busy schedule to help celebrate our graduates. We look forward to presenting him with an honorary doctorate degree to show our appreciation and respect for helping make graduation an even more memorable day," added Gerlach.

Cody Garretson of New Holland, Illinois has been named the Lincoln Laureate and will serve as the student speaker during commencement.

Garretson is a member of Phi Theta Kappa Honor Society and majoring in Jazz Studies. He is an outstanding leader both in and out of the classroom. During his tenure at Lincoln College, Garretson has won several musical awards including: the Bette Dirks Award, Lincoln College's Louis Armstrong Award, and Outstanding Soloist Award at the Heritage Festival in New Orleans.

Lincoln College will honor 273 candidates during commencement.

"In my first year as president of Lincoln College, I am honored to become part of this monumental time in our graduates' educational career." said, Gerlach. "I look forward to congratulating and awarding each of our graduates their respective degrees and wish them luck as they advance in their careers."
[Christina Xamix]