For many this predicament will lead to investing in some type of home security system. In today's market, there are dozens of options from the highly technical and sophisticated to the simple yet effective. What you choose may very well be based more on peace of mind than on what you need. But that is a decision you'll have to make.

So, before beginning the shopping process, it would be good to take a step back and look at the question on the whole. "What do I need in order to have peace of mind?" Then, couple that with "what can I afford?"

Today, technology, wi-fi and the "Cloud" are up and coming in home security systems, but they are expensive and not without their faults.

For example, ADT has an advanced system that can be connected to light switches, window blinds, thermostats and more. At about $400 for the product and a monthly fee of $50.00, this is a $1000 investment for the first year. In addition to the system, the home will need some upgrading in technology. Items such as smart switches on lights and thermostats and a wireless control for blinds and door locks will increase the installation cost by $500 or more depending on how many doors and windows need to be set-up with smart devices.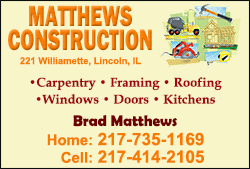 Wi-fi connected monitoring systems that allow you to view your home from your cell phone are still in their infancy. Though they are heavily marketed as the next best mousetrap, the risks of security hacks are still high.

Another pitfall to these systems is "Cloud space." Systems that work through the Cloud and are not tied to your home computer require additional Cloud space for good functionally. While you can monitor the system from your cell phone the additional Cloud space is going to cost you additional dollars on your monthly device bill.

Accessing the secure system has some wrinkles that need to be worked out. Systems today are available with voice recognition, iris scan, and fingerprint identity. There are difficulties that exist with the fingerprint method. At initial set up, the resident needs to record his or her thumbprint for example. But depending on the placement of the thumb at that initial imprint, getting the system to recognize the thumbprint later will be dependent on getting the thumb in the exact same location and angle on the finger pad. Some consumers have reported spending as much as five minutes getting their thumbs in just the right position to disarm the system.

Another security company, that according to one local realtor in Lincoln, is more widely used in this area is Vivint Security.

The company offers a standard startup kit, installed by a professional. The startup includes one control panel, one motion detector, one IP camera, one key fob, and three door/window sensors. They also note that additional window and door sensors may be needed and can be obtained separately from the company.

This system features "crash and smash" protection. In this case, if a burglar is able to disarm the system, the smart technology will contact the resident and advise him or her of a potential breach. The homeowner has an opportunity to send a "disarm code" to the security company that will then tell the company there is no need for further action.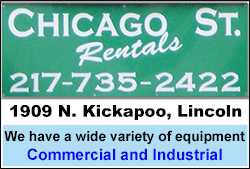 While these are the "Cadillac" models of home security, the systems are hackable, and at the same time, gaining legitimate entry into the home can be a hassle, and they are costly. The question to the consumer should be, is video monitoring necessary to satisfy your home security needs. While it might be nice to see what is going on in your home from anywhere, is that supposed peace of mind worth the risk and the cost?

The question should be if a person is breaking into your home, where are your priorities? Watching the break-in or notifying the police?

There are alternatives to these higher priced, monthly fee applied systems, which are simpler do it yourself systems. One such system is the Skylink wireless security system. Though there are others, this one offered good information on its website to help educate the consumer.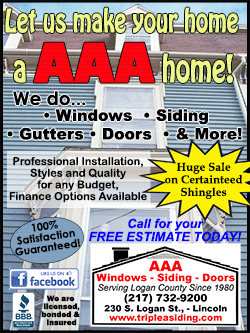 The wireless AAA+ Series system comes with a control panel, motion sensor, two window/door sensors, with additional sensors sold separately. The system can be adapted for up to 10 window/door sensors, and up to 5 key fobs. It operates off of rechargeable batteries and also comes with an a/c adapter, mounting brackets, and an instruction manual. The system is also "portable" with no hard-wiring required, it can be moved from home to home when you move. The system will notify the homeowner of a possible break-in and it also emits an ear-piercing alarm that is designed to frighten intruders away.
This product and other similar products may be found at several higher-end home improvement stores.
We all have things in our home that we care about that have personal value, and we want to protect. But systems even of this caliber may not be affordable or even necessary, especially if your primary concern is that your home stay safe and secure while you take a week away.

There is always the option to go old school with light timers and motion lights, telling trusted neighbors and the local police that you're are out of town, stopping your mail delivery, and making sure your doors and windows are all locked when you leave.

Timers and motion lights are available locally at several locations, and can equal a minor investment compared to a full-blown security system.

There are options for timers such as a "smart timer" that can be programmed to mimic your habits when you are gone. One such timer is the GE 7-day timer. The timer works on a single outlet, so if more than one light is to be lit, you'll need multiple timers at about $13 each. The timer is programmable for seven day cycles and allows for up to 20 different on/off settings. It should be noted that of these 20 settings, half are used to turn the timer on and half to turn it off, so you only have ten total cycles of lights on and off, spread across seven days, per outlet. Set-up of the timer may be a little complicated. But GE has thoughtfully provided a YouTube video that will walk you through the process.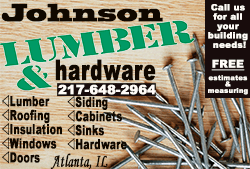 Many have mixed emotions about using outdoor motion lights for home security. There is a camp of thought that says all you are doing is lighting the pathway for the burglar to get into your home. Others though believe that shining light in vulnerable parts of the home exterior can deter thieves.

Both views are understandable. So the bottom line will have to be, what makes you feel more secure.

One of the greater benefits of exterior motion lights is not just security but also safety. For those coming home after dark, a light that turns on automatically on the porch or at the garage door may have separate benefits of its own. Also, having a flood light that goes on and is in view of that trusted neighbor's front window, can assist them in knowing something might be awry. However, it should also be noted that the lights can be set off by wandering dogs, stray cats, and falling leaves.

As always, the bottom line of what you need for a home security system falls to you. It is important to remember that bigger is not always better, but will almost always be more expensive. The best recommendation: Evaluate what you need for your peace of mind, and act accordingly.