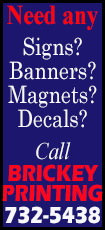 Brandon Crawford smacked a three-run home run, his fourth of the season, as the Giants celebrated former great Willie Mays' 85th birthday by snapping a two-game losing streak.

Bumgarner (4-2) overcame a four-run second to pitch 7 1/3 innings en route to his third consecutive win.

The left-hander shut out the Rockies on four hits after the second inning before handing the ball to right-hander Cory Gearrin with one on and one out in the eighth.

Bumgarner's double-digit strikeout game was the 26th of his career.

He allowed a total of seven hits and four runs, three earned, in his 7 1/3 innings. He issued just one walk.

Guerrin gave up a one-out single to Rockies slugger Nolan Arenado in the eighth, but then struck out Mark Reynolds and got Ryan Raburn to ground out with the potential tying run on base.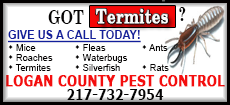 Closer Santiago Casilla pitched a 1-2-3 ninth for his seventh save.

Right-hander Chad Bettis (3-2) couldn't hold an early 4-0 lead and suffered the loss for the Rockies, who were coming off a record-breaking 17-7 win in the series opener.

Bettis allowed eight hits and five runs in six innings. He walked two and struck out four.

Hunter Pence, returning from a sore back that sidelined him for Thursday's series opener, had three of the Giants' nine hits, all singles.

Matt Duffy had two hits, including an RBI triple, and Brandon Belt added a run-scoring double for the Giants.

Reynolds had three hits, all singles, for the Rockies, who fell to 5-3 on their current 10-game trip.

Arenado added a single and a double in Colorado's eight-hit attack.

After falling behind by four runs early, the Giants rallied for a 5-4 lead in the fifth on Duffy's tying triple and Pence's tiebreaking single. Denard Span set up the two-run inning with a leadoff bunt single.

[to top of second column]
The Giants' rally began with Crawford's homer in the bottom of the second. It followed a walk to Belt and Pence's first hit, a single.

San Francisco was forced to fight an uphill battle after its defense for the fourth night in a row let it down and helped Colorado build a big inning.

This time, it happened in the top of the second after Nolan Arenado had doubled and came home on Mark Reynolds' single to open the scoring.

Consecutive throwing errors by Duffy at third and second baseman Joe Panik allowed a second run to score.

Dustin Garneau followed with a sacrifice fly and Bettis a safety squeeze that plated Gerardo Parra, completing the four-run uprising that produced a 4-0 lead.

NOTES: After Colorado's 17-7 win on Thursday night, the winning team had averaged 11.3 runs in the first four games between the Rockies and Giants this season. ... The Rockies scored 13 runs in a single inning Thursday. They totaled just 12 while Saturday's starter, RHP Jon Gray, has been on the mound in his last nine starts dating to last August. ... After six times through their rotation, the Giants began play Friday 12-6 in games started by LHP Madison Bumgarner, RHP Johnny Cueto and RHP Jeff Samardzija, but just 3-9 when RHP Jake Peavy or RHP Matt Cain have started. ... Before the game, the Giants designated RHP Vin Mazzaro for assignment. Mazzaro retired only one of the 10 batters he faced in the Rockies' 13-run fifth inning Thursday, watching a 0.00 ERA become 63.00 in the process. ... The Giants promoted RHP Albert Suarez from Triple-A Sacramento to fill the roster spot.
[© 2016 Thomson Reuters. All rights reserved.]
Copyright 2016 Reuters. All rights reserved. This material may not be published, broadcast, rewritten or redistributed.