Lincoln elementary schools to participate in Recess Relay for Relay for Life


Send a link to a friend Share
[May 13, 2016] LINCOLN - The young people of Logan County are taking the messages of 'healthy lifestyles' to their schools to raise awareness for the American Cancer Society's Relay for Life program, and in support of the Logan County Relay for Life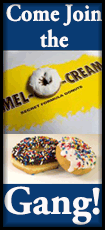 On Tuesday, May 10th, West Lincoln-Broadwell Elementary School will have their Recess Relay Program from 1:00 p.m. to 3:00 p.m. Many health features and a special exhibit will be a part of this program.

On Thursday, May 12th, from 11:45 a.m. to 1:00 p.m., Washington-Monroe Elementary School will concentrate on health and exercise along with their Olympic theme for the week.

Monday, May 23 from 9:00 a.m. to 10:30 a.m., Northwest Elementary School will also support health and fitness for their recess program. Opening ceremony is at 9:00 a.m.
Monday afternoon, May 23rd from 12:30 p.m. to 2:40 p.m. Adams Elementary School will have their Recess Relay with health information and also a special exhibit.

Cancer Survivors have been extended an invitation from the staff and students of all these schools to come witness and/or be a part of the programs. It would be beneficial to the students if survivors would wear their Survivor Shirt and lanyard.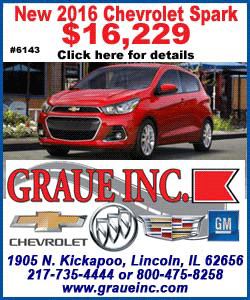 [Attribute]
The Logan County Relay for Life will be from noon to midnight on Saturday, June 18th at the Lincoln Center of Lincoln College. Survivors need to register to receive an invitation to the dinner and to have a shirt and pin. Call Tonita Reifsteck 217-855-1645.

Teams & participants can still register – call Carolyn Motley 732-8032;
and Luminaria are available in Memory of or in Honor of: for $10., call Bill Post 732-7564 (Luminaria will be lit at 9 p.m. June 18)
[Tonita Reifsteck, Publicity chair/Survivorship co-chair]