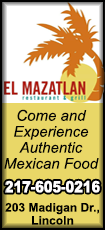 There they will visit the cemetery, the Tomb of the Unknown Soldiers and witness the Changing of the Guard. During the day the Veterans will also have the opportunity to tour the National Air & Space Museum that houses aircraft from WWI to the Superfortress bomber Enola Gay of WWII all the way up through the retired Space Shuttle Discovery. They will also have the chance to view the Washington, Jefferson and Lincoln Memorials, the Pentagon, and much more prior to departing back to the Springfield airport that evening.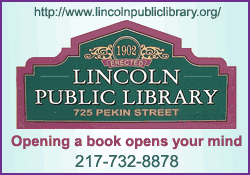 For the service and sacrifices they made for our country, on this Flight #38 LLHF will be honoring 7 World War II, 44 Korean and 29 Vietnam War era Veterans. This day long trip to Washington is at no charge to the Veteran for they have given enough. Each of the Veterans will be accompanied by a volunteer escort who pay their own way and are responsible for the Vet's comfort, logistics, mobility and safety for the full day. The 80 heroes come from 44 Illinois cities and communities, consisting of Alton, Argenta, Athens, Auburn, Bloomington, Brighton, Bunker Hill, Canton, Carlinville, Clinton, Danville, Decatur, Eldred, Ellsworth, Findlay, Girard, Highland, Hillsboro, Hoopeston, Hoyleton, Lakewood, LeRoy, Lincoln, Mascoutah, Mattoon, Mode, Mt Pulaski, Mt Zion, Neoga, Normal, Petersburg, Pleasant Plains, Rantoul, Savoy, Shelbyville, Sparta, Springfield, St Anne, Staunton, Sullivan, Virginia, Waverly, White Hall and Wood River.

Friends, family and the general public are all invited to come to the "Welcome Home" at the airport that evening to show your appreciation to these Veterans. They are expected to return around 9:30 PM, although it is suggested to be there at least 30-60 minutes earlier. Show your patriotic spirit with red-white-blue clothing, balloons, posters, small flags, handshakes, hugs, etc. They answered the call of duty for you, won't you please now do the same for them?

Veteran applications continue to be accepted, with priority given in the following order: World War II (person enlisted by 12/31/1946), then Korean War Era (01/01/1947 to 12/31/1957), followed by the Vietnam War Era (01/01/1958 to 05/07/1975). Any certified terminally ill Veteran should contact LLHF directly.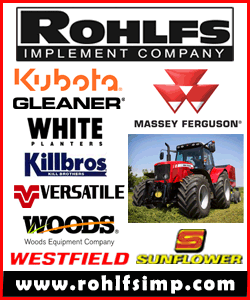 Also, because every Veteran flies with a guardian escort - a volunteer who pays their own way - applications for future guardians are also currently being accepted. This may be any able-bodied person, 18-70 years old, except for Veterans who have already been honored with a flight or a spouse/significant other of a Veteran on a flight. For the guardian fee, included is LLHF training, cap & t-shirt, round-trip flight, bus tour during the day, meals & snacks, and the rare privilege of spending the day honoring our true heroes – the Veterans.
Veteran or Guardian Applications may be obtained at www.LandofLincolnHonorFlight.org or by contacting John Dust at HonorFlightGuy@aol.com or phone 309-339-0227. LLHF is a 501(c)3 non-profit organization that receives no government funding or grants. It is only able to honor the Veterans on these flights to DC due to the generous donations, sponsorships, fundraising events, merchandise sales and supporting efforts of the many local businesses, individuals and organizations within their service area. Please visit the web site to make a donation, consider holding a fundraiser, book a board member speaker or to obtain more information on the Honor Flight mission. Also consider following LLHF on their Facebook page to stay current on upcoming events and flights for this year. Land of Lincoln Honor Flight has also announced an upcoming flight on June 21st. August, September and October flight are also being planned, pending final confirmations of aircraft, buses, Arlington appointments, etc. They will be announced soon.
[John Dust]