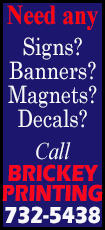 Outside the Illinois State Board of Elections was a 36-foot-long file cabinet, filled with more than 500,000 signatures, each one symbolizing a vote of no confidence in a rigged political system.

Throughout the state's history, Illinois politicians have drawn political boundaries. Leaders have carefully crafted legislative maps to maximize the chance of success for the incumbent party. This system has led to a lack of competitive politics, and an equally distressing lack of confidence in state government.

But 570,000 signatures gathered by the nonpartisan Independent Map coalition could change all that. For comparison's sake, that's as if every person in Aurora, Rockford, Joliet and Decatur cried out for change. It's a monumental feat.

But it has been tried before.

Two years ago, associates of Illinois House Speaker Mike Madigan, the politician who has benefited most from political control of redistricting, filed a lawsuit to quash a similar referendum on the subject. It was successful.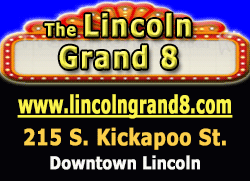 A look at how Madigan has played the redistricting game reveals why he'd loathe allowing citizens a new way forward. His redistricting prowess was best shown in the 2014 elections. Despite Illinoisans voting for a Republican governor, Madigan did not lose a single Democratic seat in the Illinois House of Representatives, maintaining supermajority control.

"Across Illinois you've got districts that were created by legislators to help them remain in office," said Independent Maps spokesman Jim Bray. "They pick the voters they want to have elect them."

Research on Illinois' partisan redistricting process, conducted by the Paul Simon Public Policy Institute at Southern Illinois University-Carbondale, highlights how the 2011 redistricting process helped pave the way for such a skewed result.

Democrats were facing tough times in Central Illinois. They knew maintaining one district covering Springfield, one covering Decatur and one covering rural counties just south of the two cities would mean a Republican rout.

So they created a new Senate district to splinter Decatur and Springfield by race, connecting the areas of Springfield and Decatur containing more black voters.

This left Springfield residents in the odd position of having three different state Senate districts. But it worked for the politicians. Democrats picked up a Senate seat and a House seat for their efforts.

[to top of second column]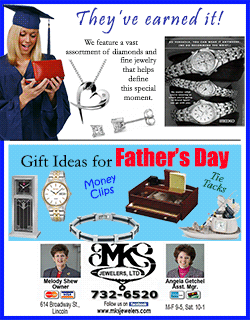 Since the U.S. Supreme Court case Shaw v. Reno prohibits drawing borders "primarily" to create minority districts, Illinois House Democrats actually argued in federal court that they drew the district this way for partisan reasons.

Thankfully, the Independent Maps coalition did some tinkering after Madigan's challenge to the group's efforts. Which brings us to the absurdly long cabinetry.
If successful, the coalition's referendum would take redistricting power from politicians and give it to a bipartisan commission of 11 Illinoisans. The commission would then draw legislative boundaries every 10 years, following the federal census.

This would mean fewer politically "safe" districts, fewer tortured shapes and loads more transparency.

But some interest groups contend that changing the status quo could lead to fewer minority lawmakers in Springfield.

The amendment, however, contains a number of provisions protecting the voices of minority voters, including the addition of federal Voting Rights Act provisions to the Illinois Constitution.

"There are a number of strong protections in the amendment that ensure minority voters will be able to elect a representative of their choosing," Bray said.

The current legislative districting system leaves a majority of Illinoisans without a real choice. Only 40 percent of Illinois' legislative races in 2014 were contested, meaning 6 in 10 Illinois lawmakers elected that year got a free pass to the Statehouse.

This level of voter disenfranchisement must be addressed.

Republican or Democrat, political parties shouldn't be able to rig the rules of the game. Citizens have made the herculean efforts necessary to put the redistricting issue to a vote. And many speculate these efforts will face legal challenges.

But it's a worthy fight. And one the state's most powerful politicians are afraid of losing.

Austin Berg is a writer for the Illinois Policy Institute. He wrote this column for the Illinois News Network, a project of the Institute. Austin can be reached at aberg@illinoispolicy.org.