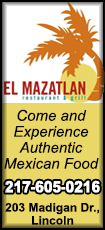 Girls on the Run is a life-changing program for girls in the 3rd through 8th grade. Established as a non-profit, group's mission is to "inspire girls to be joyful, healthy and confident using a fun, experience-based curriculum which creatively integrates running."

Individual groups meet for 10 weeks, twice a week, and have topic based lessons and a workout. The program combines training for a 5k (3.1 miles) running event with lessons that inspire girls to become independent thinkers, enhance their problem solving skills and make healthy decisions.

All of this is accomplished through an active collaboration with girls and their parents, schools, volunteers, staff, and the community.

Executive Director Jennifer Sublett said the girls learn about bullying, confidence, self-esteem and also do service projects. She said they also do goal setting. At the 5k, the girls are recognized for their accomplishments. It is about physical activity but used to reinforce a healthy lifestyle.

Washington-Monroe was the first school in Lincoln to offer the program and is completing their fifth season with Girls on the Run.

Amanda Vaini said, "I am proud to say that myself and Teresa Aeilts have been coaches from the beginning. Our other coaches this year are Abigail Stroik and Laura Aughenbaugh."
Vaini said, "It is a wonderful program; very empowering for girls! Over the years, it has helped build confidence and self-esteem in the girls."

Vaini also said, "It has brought some girls that are shy out of their shell and given them the opportunity to make new friends. It has taught them to accept themselves for who they are and not to change to please others."

Vaini said the program "deals a lot with peer pressure and how to deal with their own emotions by giving them strategies and exercises to use in their own lives. It teaches them to stand up for themselves and others." She said the program also helps their overall physical health, because they are training for a 5K.

Vaini said, " I have seen great improvement in their stamina since we started the program almost 10 weeks ago. We have girls that start the program in 3rd grade and continue to sign up in 4th and 5th grade too! It is something they are proud of and feel like they are really a part of something special!"

Heather Danley coaches a group at Northwest School. Danley said, "The biggest change I have noticed this year with the program is the girls are gaining more confidence. Rather than saying, 'This is hard or I can't do this,' I have been hearing more of 'I will try harder.'

Danley said, "At a recent practice one of the girls was encouraging everyone who would pass her. She didn't get upset that she couldn't run as fast or as far as the other girls. Instead she would tell them, 'Good work, keep it up!' She told me that 'as long as you believe, you will achieve your goals.' I thought this was a very powerful message. "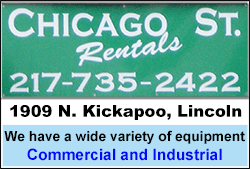 Danley also said, "Girls on the Run is making a tremendous impact on the girls character and teaching them to respect and appreciate each other. It's helping to create friendships that may have never existed outside of the program."

Danley said, "When the new girls joined this year, they expected the program to be all about running. Although it does teach them the importance of being healthy, it also teaches them valuable life lessons on situations that they face daily."

Carroll Catholic just started the program this year. Coach Jennifer Block said, "These girls are going to deal with or have already dealt with issues such as gossiping, rumors, negative self talk, peer pressure, and so on. I think if anything, the girls have learned the necessary tools to make confident choices throughout their life."

Block said, the girls "have been taught how to stand up for themselves. The determination these girls have has inspired me and the other coaches and I am looking forward to the celebratory 5K on Saturday."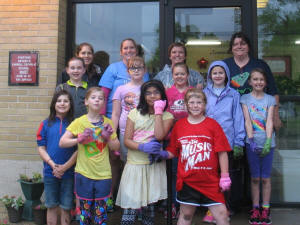 The girls from Carroll Catholic shared what they learned in the program and what they enjoyed the most: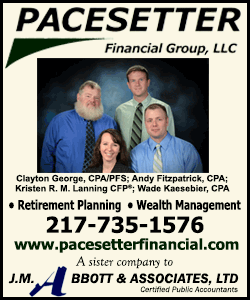 Anna said, "It teaches [us] to be kind and not bully."

Adriana said, "I learned more about how to make friends."
Zoey said, "I learned you should not spread rumors."

Lilyan said, "It teaches us that everyone is unique."

Reece said, it is "good for girls, really fun, and teaches us a lot of things."

Gianna said, "I like being friends, getting a chance to meet my goal, and [preparing for a] 5k."

Tanishka said, "I get to do fun stuff, and learned about not being a bully."
Blair said, "I enjoyed it because I learned more about being healthy."

Emma said, "I liked helping other people and doing community projects, plus working on our [self] image."

Each group does a community project at the end of the year. The girls from Washington-Monroe did a Relay Recess program at their school to support the upcoming "Relay for Life" to fight cancer.

The girls from Northwest planted flowers and took them to the Hope Grows Neighborhood Center.
The girls from Carroll Catholic planted flowers and picked up trash around the school grounds.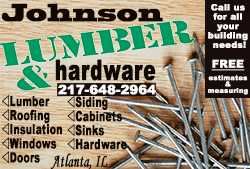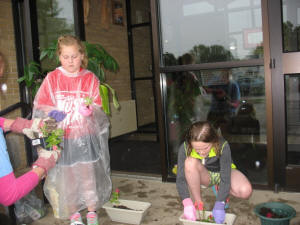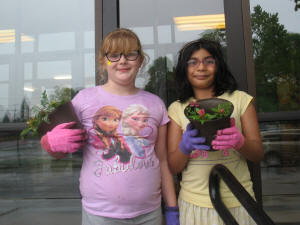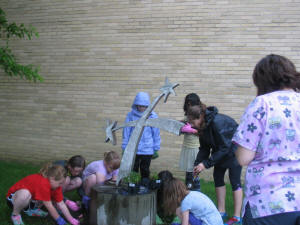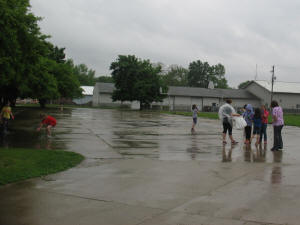 At year's end, all the chapters also participated in a "Born to Run 5k" in Springfield on Saturday, May 14, 2016.

Girls on the Run has helped many girls to become more self-confident and healthy while teaching them lifelong lessons.

[Angela Reiners]