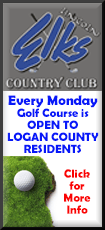 The couple is no stranger to the food service industry, and they have a secret weapon in their corner that you'll learn about in just a bit. At a very young age, Joel began working for Domino's Pizza, and eventually he came to own not one, but five such eateries; the one in Lincoln, Mahomet, Morton, and two in Peoria.

Tabitha began her working career in education, serving first as an Early Childhood Education Paraprofessional at Adams School, then working as a substitute teacher for the District 27 school system.

When the couple married in 2013, Tabitha made the decision to leave teaching and work side-by-side with her husband to manage their five Dominos. But the couple knew that they wanted something more for themselves and their future. They often talked of selling the Domino's and opening a restaurant that would be a bigger expression of themselves and a more personalized offering to the community.

Tabitha explained that changes in the franchise and other feelings about the businesses they owned, prompted the couple to in 2015 follow through with their dream by selling all five franchised stores.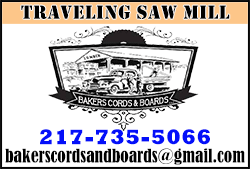 "Joel and I would often dream of selling our stores in the future and opening up one great restaurant in Lincoln where we could devote all of our time and energy locally," said Tabitha. "A family-style restaurant with great food at a good price and great customer service. Our dream eventually became a plan and in 2015, we sold all of our stores."

The couple then began their search for the perfect place to locate their new restaurant, knowing that it had to be in the Lincoln area. It was then that the Elks Lodge restaurant caught their attention. As many know, the restaurant has gone through a handful of owners and managers in the past few years. And, the couple learned the restaurant was once again closed.

Tabitha explained, "The Elk's Lodge was seeking someone with a serious interest in opening their own restaurant to fill their vacant restaurant space. Joel and I felt this was "our calling" and we were soon discussing ideas and plans with the Elks.

"As we entered 2016, we signed a contract with the Elk's and worked diligently to create a comfortable restaurant atmosphere with a delicious menu selection. Although the restaurant is housed in the lodge, it is owned and operated by us, and it is open to the public."

The couple has a keen interest in their local roots and the Abraham Lincoln heritage of this community. When they started thinking about what they would name their new restaurant, they had two thoughts in mind, their own name, and the name of Abraham Lincoln. Tabitha explained that it all kind of fell together right in front of them. They were thinking about Abraham Lincoln, and also about their last name of "Beard" and they remembered that Abraham Lincoln's 'beard' was a big part of the 16th President's history.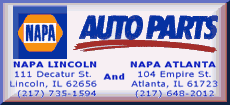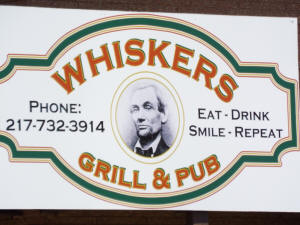 "You may know the true story of an 11-year old girl, Grace Bedell, who wrote a letter to Lincoln suggesting he let his whiskers grow as his face was too thin. She suggested he would look a great deal better and would get more votes. Lincoln responded to Bedell almost immediately and soon after he was sporting some new whiskers. The Lincoln photo we used for Whiskers is the first known photo of him with facial hair and he kept his beard for the rest of his life."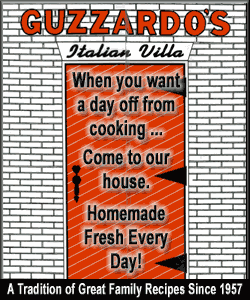 Tabitha noted that while it was Lincoln's beard that made a stir, what the young Grace Bedell asked of him was that he grow "whiskers." For Joel and Tabitha, that was their 'ah-ha moment.' To honor their family name and their beloved Mr. Lincoln, the name of the grill and pub should be "Whiskers." In addition, the picture on their sign and logo is a copy of the first photo taken of Lincoln after he began growing his whiskers.

With the eatery open to the public, the couple is offering food service seven days a week. They are open from 11 a.m. to 9 p.m. Monday through Thursday and on Friday and Saturday they extend their hours to 10 p.m. On Sunday, they are open 11 a.m. to 3 p.m.

They have a lunch menu, as well as a dinner menu that features some very tasty items.

Lunch menus include a nice variety of sandwiches, meal-sized salads with an accompanying bowl of soup, and a selection of horseshoes. "It's very difficult to choose which one, or few may be a customer favorite. Our horseshoes are a huge hit; many have said they're the best in the area. And we've often heard that our chicken wings are as good as, or better than those at big name wing restaurants in big cities."

At dinner time, a menu favorite is the meatloaf dinner, which is quickly becoming nick-named "Mama's Meatloaf," and that is the secret weapon mentioned earlier. Tabitha explained that the meatloaf recipe belongs to her mother Glenna Peterson, who comes to the restaurant every day, and personally prepares the dinner offering as well as another special feature; mozzarella stuffed meatballs. "One young man ate at Whiskers three times in one week and ordered the meatloaf dinner every time. He even contacted Joel and me privately asking us to sell an entire loaf to him. "Name your price!" he said.

If you need to top off a great dinner with a great dessert, Whiskers has you covered there too. "My mother bakes 'edible brownie bowls' for our brownie bowl sundae, and everybody loves them as well as our fried ice cream and hand-dipped milkshakes."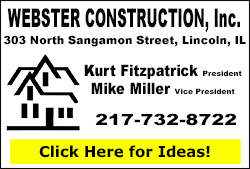 The restaurant offers a great selection of items on the kids menu to help make family outings more affordable. Each Tuesday is "kids' days" with a $2.50 meal offering that includes everything on the kid's menu with the exception of the shrimp meal.

The restaurant features two dining areas. The front area is a casual sports-bar setting with a large screen television. Folks can come in for an early evening drink and stay for a meal. The back dining room is a little more formal and offers music playing softly in the background and the same great views of the Elks Golf Course that we've enjoyed over the past years.

Joel and Tabitha are excited about their future with Whiskers and feel that they have a good relationship with the Elk's that will serve both the lodge and themselves well for the foreseeable future.

"The Elk's members are happy to have a restaurant back in their facility, and every day we meet new people from Lincoln and surrounding communities who've heard of our delicious food. We're seeing many Lincolnites coming back often to sample everything on the menu," Tabitha concluded.

[Nila Smith]