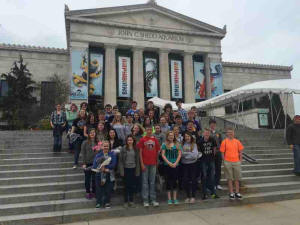 Mount Pulaski eighth-graders visit Shed Aquarium


Send a link to a friend Share
[May 16, 2016] LINCOLN - MOUNT PULASKI - The eighth grade students from Mount Pulaski Grade School enjoyed an educational and exciting trip to John G. Shedd Aquarium in Chicago on Friday, April 29, 2016.
This trip was made possible by the Illinois Biodiversity Field Trip Grant sponsored by the Illinois Department of Natural Resources. Funding of this grant was made possible by a generous donation to the Illinois Conservation Foundation by the Daniel F. and Ada L. Rice Foundation. This trip was a culminating activity in Mrs. Fricke's STEM class regarding a unit of study called "Illinois Aquatic Biodiversity." Throughout the unit, students examined Illinois aquatic food webs, habitats, local species, and invasive species. Students also observed Illinois native species and invasive species in person, gathering information to create a presentation. The trip was capped off with a luncheon at the Rainforest Cafe in downtown Chicago.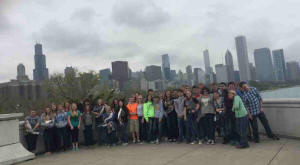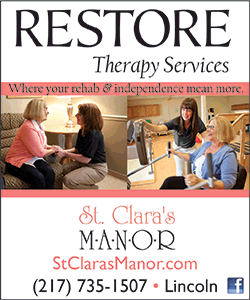 "I would like to thank IDNR," said Mrs. Fricke, "the Illinois Conservation Foundation, and the Daniel F. and Ada. L. Rice Foundation for making this trip possible. I would also like to thank these cooperating teachers: Mrs. Allspach, Mrs. Beccue, and Mrs. Maske.
"We had a great day at the aquarium. It was 'first-time' experience for many of the students and they represented our school and community well. Thank you to the parents of these students for their continued support in their education."
[Heather Fricke]