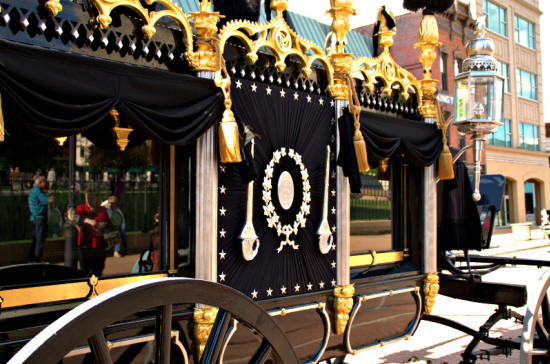 New at the Lincoln Presidential Library
New displays feature re-creation of Lincoln hearse, exhibit of watercolors by local artists


Send a link to a friend Share
[May 17, 2016] SPRINGFIELD – A modern re-creation of the hearse that carried Abraham Lincoln to his tomb goes on display at the Abraham Lincoln Presidential Library and Museum this month, as does a new exhibit in the "Art in the Atrium" program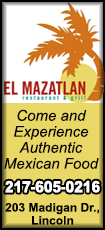 The hearse will be displayed in the museum's main plaza starting May 20 and remain there until June 3.

From its black plumes to its engraved medallions, the hearse is as close to the original as modern experts could make it. It was commissioned by Springfield's Staab family for last year's commemoration of the 150th anniversary of Lincoln's funeral.

Lincoln was buried on May 4, 1865. The original hearse, which was destroyed in an 1887 fire, carried his body from Springfield's Old State Capitol to a vault at Oak Ridge Cemetery. Lincoln's remains were later moved to the ornate tomb that is now familiar to millions.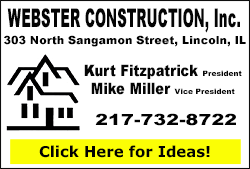 "The original hearse was elegant and beautiful – a tribute to the man it carried. The re-creation lets people see that tribute in amazing detail. It's a concrete reminder of what Lincoln meant to a grieving nation," said Nadine O'Leary, acting executive director of the Abraham Lincoln Presidential Library and Museum. "We are grateful to the Staab family for letting us display the hearse here."

The Lincoln Presidential Library is also continuing its Art in the Atrium program, which presents the work of central Illinois artists.

Beginning May 13 and continuing through August, paintings by 24 members of the Sangamon Watercolor Society will hang in the library building.

The exhibit is free and can be seen 9 a.m. to 5 p.m., Monday through Sunday.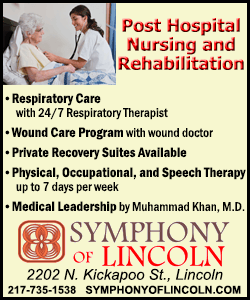 The Abraham Lincoln Presidential Library and Museum, a division of the Illinois Historic Preservation Agency, is dedicated to telling the story of America's 16th president through old-fashioned scholarship and modern technology.

The library holds an unparalleled collection of Lincoln books, documents and artifacts, and also serves as the state's historical library. The museum uses traditional exhibits, eye-catching special effects and innovative story-telling techniques to educate visitors.

The museum is open seven days a week. The library portion of the ALPLM is open free of charge Monday to Friday for research. Visit www.PresidentLincoln.illinois.gov for details.
[Chris Wills, Abraham Lincoln Presidential Library and Museum]