'3rd Fridays' kick off with "Game Night"
Send a link to a friend Share
[May 16, 2016] LINCOLN - The city of Lincoln recently announced plans to bring family-friendly activities including music, food, and fun to the downtown area each third Friday throughout the summer. The first themed event in the "3'd Fridays Downtown" series will take place on Friday, May 20th between the hours of 5:30pm and 8:30pm with the theme being "Game Night".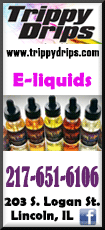 "Game Night" will not only provide entertainment for the community but it will also create an opportunity to meet others, listen to live music, and enjoy fun activities for all ages. Visitors are encouraged to stroll through the vendor market to see what merchants have for sale and explore the downtown area to see all that it has to offer. Be sure to visit our downtown stores; many of which will have extended hours to accommodate some late night shopping!

Children who get excited over big toys will love the "Touch-A-Truck" showcase each month. This month will feature military vehicles provided by the Illinois National Guard. Kids can also learn about bicycle safety at the Bike Rodeo hosted by the Healthy Communities Partnership.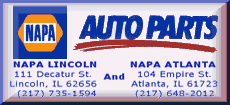 Activities for "Game Night" will include giant versions of popular games such as Jenga, Kerplunk, Twister, Connect Four, and Tic-Tac-Toe, to name a few. Local residents are also hosting a 3-hour only Bags Tournament for those who are a little more competitive. The cost is $10 per team with prizes going to the top teams.

Once you've had your fill of activities you can fill up your stomach with pizza by the slice for $1, provided by Sorrento's, Little Caesar's, Pizza Hut, and Dominoes. And for dessert Culver's will be serving $1 scoops of frozen custard.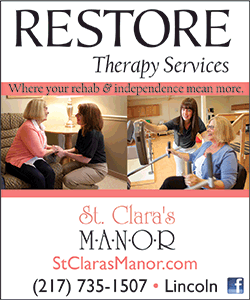 Music this month will include performances by Alex and the XO's and Origin Story.

Of course, 3"' Fridays Downtown would not be possible without the generosity of Abraham Lincoln Memorial Hospital and Trippy Drips.

Next month's theme will be "Picnic in the Park". Stay tuned to the City of Lincoln Facebook page for more details.

If you have questions, or are interested in participating in a future event, please contact Clay Johnson or Kathy Vinyard by calling 217-732-2122.
[Clay Johnson]