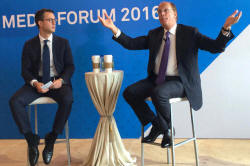 BlackRock's Fink says China needs more aggressive reforms
Send a link to a friend Share
[May 17, 2016] By Lisa Jucca
HONG KONG (Reuters) - China needs to be more aggressive in its reforms if it wants to smoothly transition from an export-oriented economy to a services-driven one, the head of BlackRock Inc., the world's biggest asset manager, said on Tuesday.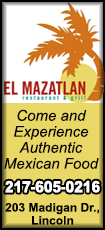 "China is struggling with excessive leverage within a lot of financial institutions," BlackRock Chairman and Chief Executive Officer Larry Fink said at a BlackRock forum in Hong Kong.

"They need to be more aggressive in their reforms. Reforms are slower than what I would have preferred."

Fink said Beijing has done a good job in identifying the need to transform its economy and make it less dependent on manufacturing. But he noted similar reforms in the West in the past took decades and were marked by periods of economic recession.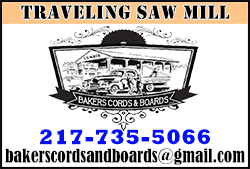 Although remaining slightly bullish on China, he said there were still too many state-owned enterprises in China and that the recent explosion in credit was "the wrong way to reorient the economy".

Fink said the ultra-low interest rate environment globally, which was exacerbated by Japan's decision to introduce negative rates this year, is harming the economy. He called on governments to implement fiscal stimulus programmes, particularly for infrastructure.

Japan, which is hosting the upcoming meeting of the Group of Seven nations this month, had failed to fully deliver on the economic reforms promised through "Abenomics", he said.
Fink hoped G7 leaders would discuss the need for fiscal stimulus at their upcoming meeting.

"We have not seen any true fiscal policy. It is going to require a heavy dose of infrastructure investments," he said.

"You cannot have central banks stopping this low rate environment unless we have government action."

(Reporting by Lisa Jucca; Editing by Sam Holmes)
[© 2016 Thomson Reuters. All rights reserved.]
Copyright 2016 Reuters. All rights reserved. This material may not be published, broadcast, rewritten or redistributed.