Incorrect diagnoses, inappropriate treatments, lack of information about possible side effects and risks, and lack of transparency about a doctor's credentials were among the concerns raised in the study of direct-to-consumer (DTC) teledermatology sites.

"I was deeply disappointed by the poor performance we observed," senior study author Dr. Jack S. Resneck, Jr. of the University of California, San Francisco School of Medicine, told Reuters Health by email.

Resneck and colleagues note that DTC teledermatology is expanding rapidly but has not been well studied. To test some of these sites, the researchers posed as patients with skin-related symptoms.

The fake patients submitted photos of various cancerous, inflammatory and infectious skin conditions to sites offering services to California residents. They claimed to be uninsured and paid fees using Visa gift debit cards, according to a report in JAMA Dermatology.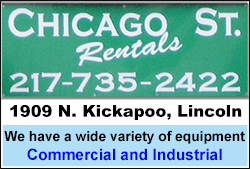 They received responses from 16 DTC sites for 62 online visits in February and March of this year.

No sites asked for proof of identification or raised concerns about the photos, which had mostly been downloaded from online search engines. In two thirds of online visits, patients did not get a choice of clinicians. Licensing information was provided in only about a quarter of cases, and some of the sites used foreign physicians without California licenses.

In less than a quarter of cases did the sites ask the name of the patient's primary care physician. In only 10 percent of cases did they offer to send medical records.

A diagnosis was offered in 77 percent of cases. Although prescription medications were ordered for 65 percent of diagnosed cases, potential adverse effects were disclosed in only a third of those cases, and pregnancy risks in 43 percent. In addition, treatments were sometimes at odds with existing guidelines.

When a diagnosis could be made by photos alone, the sites made several correct diagnoses. But when additional information was needed—for example, other symptoms, such as fever or heavy periods—sites "regularly failed to ask simple questions and diagnostic performance was poor," according to the researchers.

Major diagnoses such as syphilis, eczema, and poly cystic ovarian syndrome were repeatedly missed, Resneck noted. One patient uploaded photos of a syphilis rash and gave a medical history that fit with syphilis, but she told the service she thought she had psoriasis. "Most clinicians working for these DTC sites just agreed with the self-diagnosis and prescribed psoriasis medications," he said.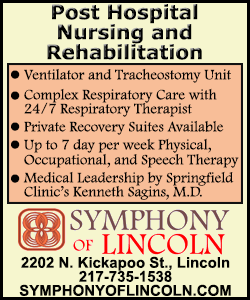 Further, if patients end up needing in-person care because their condition worsens or they have a medication side effect, many teledermatology clinicians don't have local contacts and can't facilitate an appointment.

"That's why telemedicine is best performed by physicians and team members who are part of practices or regional systems in which patients already receive care," Resneck stressed.
"I don't want to see low-quality services put patients at risk and ruin telemedicine for doctors who are using it to provide high-quality care," he added. "We had expected to see variation among the different services, but the broad lack of choice, transparency, quality, and care coordination is very concerning."

Dr. Ateev Mehrotra of Harvard Medical School in Cambridge, Massachusetts, added, "Teledermatology sites that don't ask for pictures or a medical history, and don't ask about medications and allergies, may not be as high quality as sites that do."

He told Reuters Health, "While nothing can insure the quality of care in person or on the Internet, the more information you're asked for and give, the easier it will be for a clinician to see the whole picture and make an appropriate diagnosis."

SOURCE: http://bit.ly/1srMuYU JAMA Dermatology, online May 15, 2016.

[© 2016 Thomson Reuters. All rights reserved.]
Copyright 2016 Reuters. All rights reserved. This material may not be published, broadcast, rewritten or redistributed.