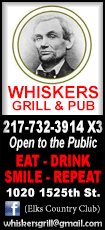 The building will still be there and is being put to good use. The city of Lincoln has purchased it for use as the new location for the police department.

Before a few guests were given a moment to speak, the students led everyone in the Pledge of Allegiance. This was followed by a rendition of "My Country 'Tis of Thee."

Kent Froebe, the superintendent of District 27, led a round of applause for the students and their singing. Froebe said it was nice to see former employees returning for this moment.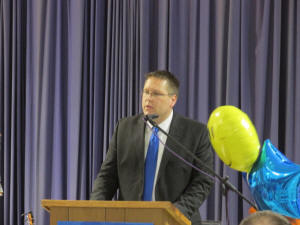 "Jefferson is a school that has served District 27 well for over a century," said Froebe. The current building, which is the second in Jefferson School history, was built in 1966. This means that this year was the fiftieth year the building was in use.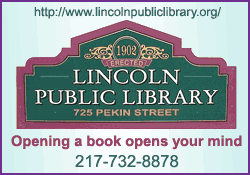 "This building means a lot of things, whether it was the first school you went to as a kindergartener, or as the first building you worked at as a teacher, or a principal or an administrator," said Froebe. Froebe added that while he is sad to see it close as a school, he is happy to see it go to the Lincoln Police Department. Froebe also thanked the teachers and staff and the fire department for helping with the event, and told the adults present that there were commemorative glasses available to be picked up in the office.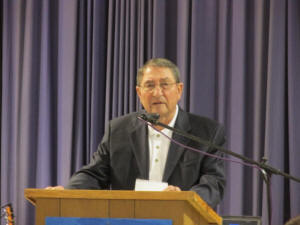 Les Plotner was also a guest speaker at the school. Plotner served two years as assistant superintendent, prior to becoming superintendent in 1968. From 1956 to 1963, Plotner taught middle-school geography.

"There's a definite sadness," said Plotner in reference to the building closing. Plotner said that Jefferson was initially built because of crowded and crumbling school buildings in the area at the time, and now it was closing because of a declining population, among other reasons.

"When I became the Superintendent in 1968, I believe there were about 2,100 students in the District at that time. When I left in 1994, I believe it was down to about 1,400," said Plotner.
Plotner said that he is happy the city police department will be taking over the building. "It's nice to see such cooperation between the school board and the city of Lincoln," said Plotner.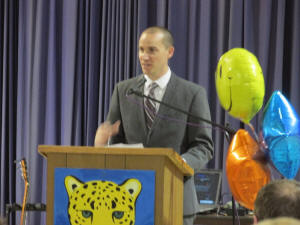 Chris Allen, the principal of Jefferson for the last two years, also spoke to the guests. Allen said he was a student in District 27 as a child. Allen said that Jefferson School has always created the image of a neighborhood school, where kids from the same classes played together outside of the building. Allen said that working at Jefferson, he appreciates the "comradery, collaboration, the atmosphere that these teachers come here every day leaving one family to come to another," said Allen.

Allen said that the Jefferson students will be moving to Northwest School and the new additions that are being built there. Allen said the staff is looking forward to collaborating with Northwest teachers. "We are looking forward to showing everyone the new additions that are going in over there," said Allen.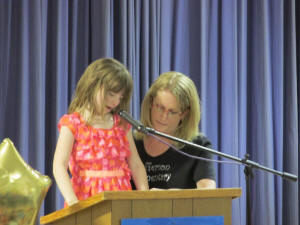 Amy Miller, a second-grade teacher at Jefferson, brought her students forward to share why they cared about Jefferson school. Miller also gave her own brief speech on her time at Jefferson, and she thanked everyone involved in putting together the ceremony.

"I was amazed at the things they came up with," said Miller.

Miller said over the last three years, the staff of the school have wondered if they would be open again each fall. Miller said that because of that, she took the time to think about Jefferson and what it means to her. "It means having your students close by. It means having a drinking fountain in your room. It means having the bathrooms right near the classroom, so you know where the students are. It means having a staff who are close because of the small size," said Miller.

"Don't cry because it's over, smile because it happened," said Miller, quoting the school bulletin board (and Dr. Seuss).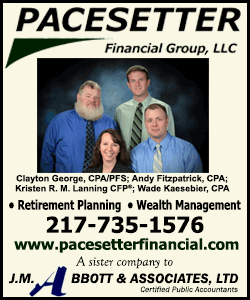 As for Miller's students, they all said that Jefferson School was like a family, and they were going to miss their time in class. "I love that there are no older kids," said one student, which brought a few laughs from the crowd.

Jean Eimer, the Reading Recovery instructor, read a letter from Elaine Knight, the former district librarian. Knight's letter stated that she enjoyed Jefferson's family reading nights, and their Christmas tradition, in which every year the principal would read a Christmas story to the students.
"Jefferson teachers were all great library users. They encouraged student reading by checking out large and varied collections…and always took care of them, too," said Eimer as she read Knight's letter.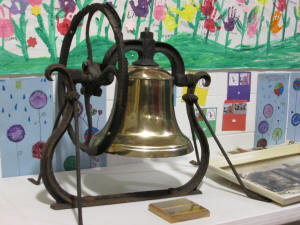 The original Jefferson school bell was on display for guests to see, as well as photos of the original school building. Music and snacks were provided as well. There were also library books present for people to take home as a memento.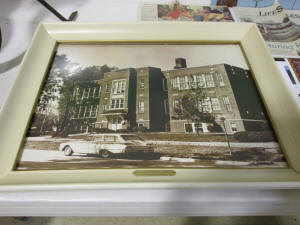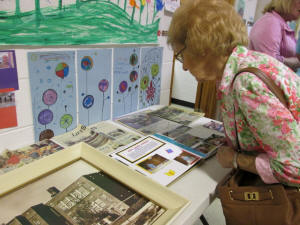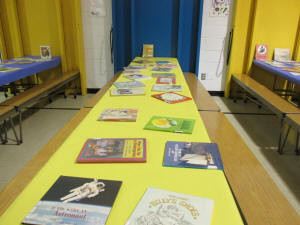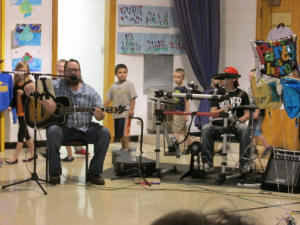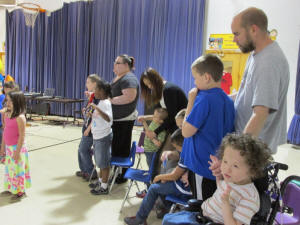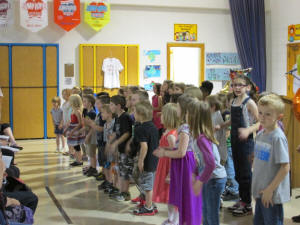 [Derek Hurley]