Memorial Physician Services-Lincoln recertified as Patient-Centered Medical Home
Send a link to a friend Share
[May 25, 2016] LINCOLN - For the second time, Memorial Physician Services-Lincoln was recognized as a Level 3 Patient-Centered Medical Home, the highest level possible, by the National Committee for Quality Assistance (NCQA) Patient-Centered Medical Home 2014 (PCMH 2014) program.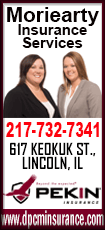 The designation, which is valid for three years, recognizes Memorial Physician Services-Lincoln for using evidence-based, patient-centered processes that focus on highly coordinated care and long-term relationships. The clinic first earned the designation in 2013.

The patient-centered medical home is a model of care emphasizing care coordination and communication to transform primary care into what patients want it to be. Research shows that medical homes can lead to higher quality that can improve patients' and providers' reported experiences of care.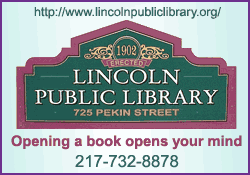 "Patient-centered medical homes have been rapidly gaining momentum and attention as an innovative approach to primary care," said Dr. Gerald Suchomski, medical director of quality programs for Memorial Physician Services. "The intent is to offer more personalized, coordinated, effective and efficient care."

The designation puts Memorial Physician Services-Lincoln on par with a small but elite group of healthcare providers nationwide that have been able to achieve Level 3 status, Suchomski said.

The NCQA PCMH 2014 Recognition program identifies practices that promote partnerships between individual patients and their personal healthcare providers, rather than treating patient care as the sum of episodic office visits.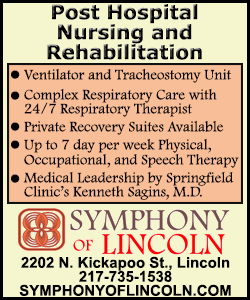 Each patient's care at Memorial Physician Services-Lincoln is delivered by physician-led care teams that provide all health care needs and coordinate treatment across the health care system, Suchomski said.

NCQA is a private, nonprofit organization dedicated to improving health care quality. NCQA accredits and certifies a wide range of health care organizations and recognizes clinicians and practices in key areas of performance.

In addition to Lincoln, Memorial Physician Services has primary-care clinics in Springfield, Chatham, Jacksonville and Petersburg. The other primary-care locations were also recognized.
[Michael Leathers, MHS Public Relations]