Vietnamese dissident a reluctant tourist during Obama visit
Send a link to a friend Share
[May 25, 2016] By Martin Petty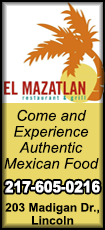 HANOI (Reuters) - Vietnamese dissident Nguyen Quang A spent much of Tuesday as a tourist with plainclothes cops - eating fish noodle soup, visiting a temple and a fortune teller – returning home just as President Barack Obama took off from Hanoi aboard Air Force One.
"It was a compulsory tour," joked Quang A, 69, a well-known critic of the Communist Party who is famous for creative stunts of his own to make Vietnam's leaders pay more than lip-service to political inclusiveness.

Quang A, a former IT entrepreneur, was one of more than 100 Vietnamese who tried to run as independents for last weekend's election to the parliament, which is tightly controlled by the Communist Party. Almost all failed to get on the ballot.

Dissent was once the domain of a tiny number in Vietnam who met behind closed doors or found themselves behind bars. It is not as rare these days. Before Obama's visit, a spate of protests erupted over a mass fish kill along the central coast.

However, the media is censored and the most outspoken critics of the party's monopoly on power face harassment, arrest and jail for "anti-state propaganda".

Quang had an inkling he wouldn't make it to his appointment with Obama, as he put on his best suit and posed for a selfie. Before walking out of the door of his Hanoi home on Tuesday morning, he uploaded the image on Facebook and typed in a message: "May be intercepted, arrested. Advising so people know."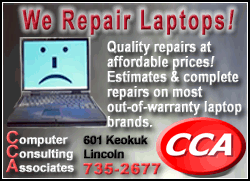 It took only a few minutes before 10 plainclothes police bundled him into a car and drove him away.

They weren't giving him a free ride to Obama's hotel, where the U.S. delegation had set up a meeting with activists and civil society leaders to discuss Vietnam's deep-rooted resistance to guaranteeing human rights and political freedom.

"That was just a cheap trick by those who have no understanding," Quang said of being forced to be a tourist. "I don't judge these security officials. I judge their bosses, their minds are just so addled."

At least two other dissidents were blocked on Tuesday from seeing Obama, who only a day earlier had announced the scrapping of an arms embargo on Vietnam, dubbing it a necessary step in a new alliance between two countries with shared concerns about China's military clout.

Washington had for years told the communist-ruled state for years that a rollback of the ban on sales of lethal weapons would depend on its commitment to free speech and stopping the harassment, arrest and jailing of its detractors.

"There are still areas of significant concern in terms of freedom of speech, freedom of assembly, accountability," Obama said, acknowledging some activists were stopped from seeing him.

Vietnam's foreign ministry did not respond to Reuters queries about the issue.

Photos taken before and during Obama's civil society meeting seen by Reuters showed the initial U-shaped seating arrangement had changed substantially, with tables and chairs removed to account for the no-shows.

[to top of second column]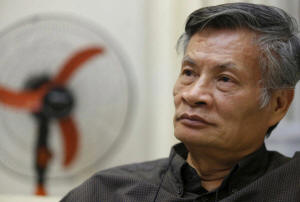 Nguyen Quang A watches TV at his home in Hanoi, Vietnam, April 19, 2016. REUTERS/Kham
Outspoken lawyer, Ha Huy Son, said he was also stopped from going, as was a journalist, according to Human Rights Watch. Its deputy Asia director, Phil Robertson, said by lifting the arms ban, "Obama just gave Vietnam a reward that they don't deserve." Dissidents reacted with dismay that Washington's pursuit of its Asia "rebalance" through security and trade partnerships looked like it was frittering away its last bargaining chips with Vietnam.

WEAPONS OVER RIGHTS?

The country is among the 12 that joined Obama's signature Trans-Pacific Partnership trade accord, which had no human rights provisions for Vietnam beyond establishment of independent labor unions.

"The Communist Party wants not only lethal weapon and TPP but also the maintenance of its totalitarianism," said blogger Huynh Ngoc Chenh. "They will pretend to improve human rights a little bit, as usual, but actually nothing has changed."

On his Facebook page, activist Luu Van Minh said: "Hope that Obama comes to Vietnam to improve human rights? I don't think so. Interests of U.S. weapon firms are the main thing."

The removal of the last big hurdle between Vietnam and the United States drew mixed responses from U.S. legislators.

Some spoke of a squandering of the only U.S. leverage for pushing Vietnam on free speech and assembly and releasing political prisoners.

Others lawmakers said ending the ban was the right move for strategic reasons but called for subsequent weapons deals to be scrutinized with human rights in mind.

In justifying the removal, Ben Rhodes, Obama's deputy national security adviser, said engagement was the best approach in getting Vietnam to make more concessions.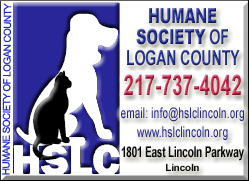 Asked how the Obama administration had conveyed its displeasure to Vietnam about his meeting, Rhodes said it would be "following up", to check on the status of those not present.

(Additional reporting by Matt Spetalnick in Ho Chi Minh City and Patricia Zengerle in Washington. Editing by John Chalmers and Bill Tarrant)
[© 2016 Thomson Reuters. All rights reserved.]
Copyright 2016 Reuters. All rights reserved. This material may not be published, broadcast, rewritten or redistributed.