Relay Recess concludes with activities at Adams School

Send a link to a friend Share
[May 25, 2016] LINCOLN - On Monday afternoon, the last Relay Recess for local schools was held at Adams School. Over the past two weeks Relay events were held on Tuesday, May 10th at West Lincoln-Broadwell, Thursday, May 12th at Washington-Monroe School, and on Monday morning at Northwest together with Jefferson School.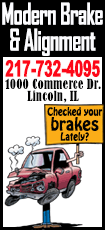 Each of the schools' students participated in various activities to raise money that will be donated to the Logan County Relay for Life to be held June 18th. The main event will take place from noon to midnight weather permitting in the parking lot of the Lincoln College Campus, or inside Lincoln Center.

On Monday afternoon, students assembled in the playground area at Adams and heard from some people about cancer. The assembly was called to order by Principal Christa Healy. Adams School consists of students in levels pre-kindergarten through second grade. Healy spoke to the young students in simplified terms about the importance of raising money for cancer research. She noted that the students had worked to raise money and said they deserved to give themselves a "big clap" for their efforts.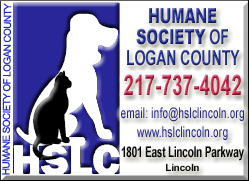 Healy pointed out that Mr. Adams at Adams school was a cancer survivor, and that he was going to speak to the children about his cancer. Adams explained the treatment he received in his battle against prostate cancer, with Healy on occasion pitching in to help simplify and explain some of the words Adams was using such as radiation and chemotherapy.

Another guest spoke about her mother's battle with cancer and how a healthy diet was key in the battle. She also mentioned that a healthy lifestyle was a big part of avoiding the disease.

A survivor who is a grandfather said that he wanted children to remember always to go to the doctor. Regular check-ups can result in early detection, which is very important in the battle against the disease.

Another survivor told her story as she came forward with her granddaughter, an Adams student in hand. She explained that her granddaughter lived in Texas when the cancer hit. Grandma was going to be in a hospital in St. Louis for 25-days, and it was a special surprise when her granddaughter and parents came to St. Louis to support her during her fight with cancer.

Healy returned to the front and talked about cancer and the stations that the students would be visiting during their relay. The program from that point on would be much the same as what had been held at Northwest School earlier in the day.

Healy was excited about the Butterfly Station and suggested to the kids that they could color their butterflies in whatever manner they wished. But at the same time, she suggested that if they included even a small spot of purple, it would be a message that the students support the fight against all cancer.

[to top of second column]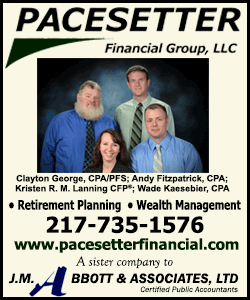 Again the butterflies will be on display at the June 18th county-wide Relay for Life at Lincoln Center.
Healy then called for the survivor lap that included all the survivors present walking with the children for the first lap of the day. After the first lap, children would then be divided into groups with some going to the stations while others began making their laps.

Also on hand for all of the Relay Recess events was Tonita Reifsteck, who works each year to register and acknowledge all cancer survivors during the Relay for Life. Cancer has hit home for Reifsteck affecting many of her loved ones over the years, making it a cause that is very near and dear to her heart.

There are currently 27 teams with 127 participants signed up to participate in this year's event. To date, more than $15,000 has been raised, but that number will rise significantly after Bank Night, which will be held on June 6th, and more than likely again on relay day.

The relay is open to the public, so regardless of whether or not someone wishes to walk, they may still come out and cheer on those who do. There will also be silent and live auction opportunities, food opportunities, and some of the teams on hand will still be raising funds throughout the evening through special sales and other activities at their individual tents.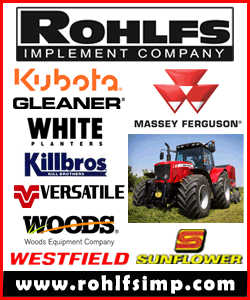 The butterfly theme will continue at the main event, and the Relay committee has hinted that there will be a hidden butterfly somewhere in Logan County that will have special significance for the one who finds it.

[Nila Smith]