"And I'm proud to be an American,
Where at least I know I'm free
And I won't forget the men who died
Who gave that right to me
And I'd gladly stand up next to you
And defend Her still today
'Cause there ain't no doubt
I love this land
God bless the U.S.A."
So many people realize that freedom is not free because of personal experiences with a family member, a friend, or an acquaintance who has decided to give his/her life to protect our country and insure our freedom. Each year Memorial Day is a day to honor the Fallen Soldiers and most Memorial Observances take place in cemeteries.

Music rang through the speakers as friends and family gathered at Mount Pulaski Cemetery to do just that, Remember. Reverend Jonathan Buescher started the ceremony with an invocation.
On Memorial Day, the USA flag is lowered to half mass to remember the millions of men and women who gave their lives in service. During ceremonies, the flag is raised by the living who resolve that their loved ones lives will not be lost in vain.

Giving of flowers at a memorial site is a tradition that is understood around the world. It is a way to show respect for the departed. Mount Pulaski Mayor Jim Fuhrer participated in the Laying of Wreaths ceremony, which included Brownies and Girl Scouts, Cub Scouts and Boy Scouts, Firefighters, members of the American Legion and more, presenting wreaths for those who lost their lives in combat. Children were then called to the front to place flowers at the Memorial to honor people they knew and loved.

For 10 years, students at the Mount Pulaski Grade School and High School have competed in a Memorial Day essay contest. Over $10,000 worth of scholarships has been awarded to young people for their creativity in sharing the meaning of Memorial Day. 2016 winners were Miss Emma Aylesworth (Jr. High) and Miss Skye Kretzinger (High School).

Emma wrote a perspective essay from a soldier lost in combat. She wrote of him saying goodbye as he left home, fighting with his comrades, and finally dying because of his dedication to his country.

Skye wrote, "Many people don't understand the reason these men and women give these sacrifices. They do it for you and I. They do it for their families. They do it for this country. They fight for our freedom every single day. They do it so that way we don't have to worry and can sleep in peace at night."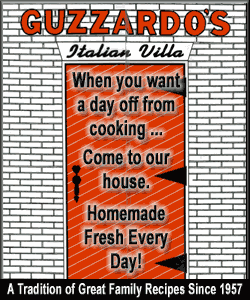 The Mount Pulaski Band wearing red, white, and blue, under the direction of Dave Helm, played a couple of Patriotic tunes that the audience was familiar with. Members of the audience tapped their toes and some sang the words as the band played.
The Memorial Day observance started 150 years ago in upstate New York to pay tribute to fallen comrades. A ceremony to pay homage to those who paid the ultimate sacrifice, The Battle Cross, still takes place today. When a serviceman or women is lost in battle it is customary to place a rifle with bayonet downward in the ground. The rifle is a memorial to the life lost in battle. The helmet, place on top of the rifle, is a symbol of great sacrifice. Combat boots, placed in front of the rifle, represent the final march of the soldier. Finally, dog tags with the soldier's name, placed on the rifle, means that the soldier will never be forgotten. The Battle Cross signals a time for prayer, a break in the action to pay tribute to the one who lost his/her life.

The Memorial Day service concluded with a rifle salute delivered by the Mount Pulaski American Legion Post 447 and Mount Pulaski SAL Squadron 447.

A magnificent Parade of Flags is just a short drive away in Steenbergen Cemetery. It is worth the trip to observe the display,
"'Cause the flag still stands for freedom,
And they can't take that away.
God bless the U.S. A."
[Lisa Ramlow]