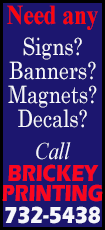 This trend has been occurring for a couple of years. In an October 2015 Illinois Farmer Today article discussing the connection between lower corn prices and equipment sales, Nat Williams said, "Tighter profit margins largely due to falling grain prices have slowed sales of tractors, combines, and other high-dollar pieces."

In the same article, vice president of industry relations with the North American Equipment Dealers Association, Joe Dyke said, "There is no question that new equipment sales have dropped off considerably, and probably will until the farm economy picks up."

Food commodities trader Olam International Ltd. believes low grain prices will continue in 2017. Their chief executive officer, Sunny Verghese says, "Wheat prices have fallen to their lowest in 10 years, while corn is at levels last seen during the global financial crisis, as farmers in key growing regions, including the U.S. and Russia, harvest bumper crops. Low grain prices have been a boon for consumers and companies such as Nestle SA and Kellogg Co. but are hurting farmers and agribusiness including Deere & Co., the world's largest manufacturer of tractors and combines."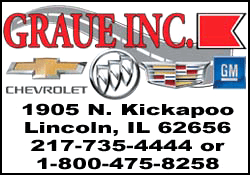 A September 2016 Tractor and Combine Analysis from the Farm Equipment Manufacturers Association's Charlie Glass likewise predicts lower equipment sales will continue. Glass says, "Net farm income for 2016 is expected to be around $94 billion and that is more than a 30% decline from the record level seen in 2013. Even when the $7 billion in insurance payments are added to the projected net farm income for 2016, it is still 25% lower than the 2013 high point. As we have noted repeatedly, net farm income is a major indicator of the next year's equipment sales and this does not bode well for an increase in unit sales for 2017. "

Data from the Association of Equipment Manufacturers shows a decline in sales of larger tractors and combines in 2016.

The "United States Ag Tractor and Combine Report" for September 2016 from the Association of Equipment Manufacturers (AEM) shows sales in the US of four wheel drive tractors used by cropping farmers are down by 32.4 percent since this time last year.

Combine sales have seen a similar, though smaller, decrease. AEM says, "Combine sales in the US dropped by 24.2 percent between 2015 and 2016."

The low grain prices appear to have less effect on sales of small tractors. Charlie Glass of the Farm Equipment Manufacturers Association says, "Small tractors that are typically purchased by lifestyle farmers and other smaller production farmers continue their winning ways and those dealers are experiencing a very good year."

For the most part, sales of small tractors have increased around the United States. AEM says, "U.S. retail sales for 2WD tractors under 40HP gained 16.8 percent in September (compared to last year), with year-to-date sales up 11.7 percent."

However, Glass predicts lower sales will continue for other products. He says, "Dealers in the major farming areas of the country continue to see declining demand for their products now and in the near future."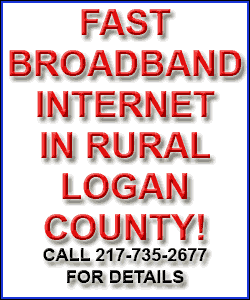 The lower sales may be offset somewhat by the increase in tractor sales. A second quarter report by AGCO says, "Higher industry sales of small tractors, due to more normal conditions in the livestock sector and general economy, have provided a partial offset to the decline in large agricultural equipment."
How low grain prices have affected dealerships like Rohlfs Equipment

Like other dealerships around the country, Rohlfs Implement in Hartsburg has felt the affects of low grain prices on equipment sales. Rohlfs Implement has been serving area since 1946 and carries the AGCO product line, which includes the Kubota, Massey Ferguson, Versatile and White brands.

Rohlfs Equipment has a fairly large inventory of various equipment in stock including gleaners, harvesters, combines, tractors, planters, and sprayers.

Les Rohlfs of Rohlfs Implements Company says "Ag sales are definitely down this year. Especially new high dollar units such as combines & tractors and late model used equipment."

Rohlfs said, "Low to medium priced items are steady for both new and used equipment," adding that new compact tractor and mower sales are up from last year.

Rohlfs said, "I expect Ag equipment sales to be flat unless the grain markets improve."

The data from equipment manufacturers show similar concerns and expectations.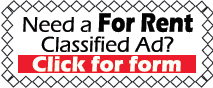 Despite many concerns, some analysts feel more optimistic. In a February 2016 report, Rabobank analysts Kenneth Zuckerberg and Sterling Liddell said, " In 2017, the crop cycle is anticipated to rise out of the trough and farmers will begin to reestablish planting disciplines and optimize yield, leading to a return of profitability and equipment purchasing."