Some groups getting left behind in advance care planning
Send a link to a friend Share
[November 01, 2016] By Kathryn Doyle
(Reuters Health) - More than a quarter of older U.S. Medicare beneficiaries have not done any advanced care planning, and Latinos, African Americans and people with low incomes are least likely to have made end-of-life arrangements, according to a new research letter.
"We expected to see that older adults in worse health more frequently discussed of end-of-life plans and preferences," said Krista Lyn Harrison, a geriatrics researcher, Division of Geriatrics, School of Medicine, University of California, San Francisco. "Instead, we saw either no difference or less frequent discussions in these populations," she said.

"In the case of older adults with dementia, they or their proxies reported discussing advance care planning less frequently than those without dementia," Harrison told Reuters Health by email.

The researchers used data from the long-term National Health and Aging Trends Study of community-dwelling Medicare beneficiaries aged 65 years and older who responded to the 2015 main survey and a supplemental module in 2012.

Participants answered questions about whether or not they had discussed with anyone what medical treatment they desired if they became seriously ill in the future, whether they had legal arrangements for a proxy to make decisions about medical care and whether they had written instructions about desired medical treatment in the form of an advance directive.

They also reported their age, sex, race, education level, income level, self-rated health, number of chronic health conditions, disability in activities of daily living and if they had a dementia diagnosis.

About 2,000 Medicare beneficiaries completed the surveys and 1,156 reported having had an end of life discussion, 997 had a legal proxy for health decisions, and 1,027 had an advance directive.

Almost 30 percent of people had none of the three advance-care elements, while almost 40 percent had all three, according to the results in JAMA Internal Medicine, October 31.

Men, African Americans, Latinos, those with lower levels of educational attainment and lower annual income were less likely than others to have two or more of the three advance care planning elements. Older Spanish-speaking Latinos were the least likely to have taken these steps, with 19 percent saying they had had an end of life discussion, 20 percent had a legal proxy and 17 percent had an advance directive. In comparison, rates for non-Hispanic whites in the same categories were 66 percent, 54 percent and 59 percent, respectively.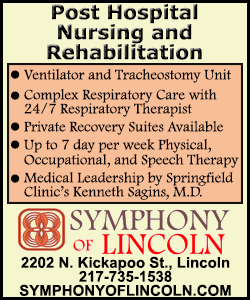 It's not clear what drives these disparities, Harrison said.

"Our worry is that these differences may occur because clinicians are not proactively engaging older adults and their loved ones in culturally-appropriate discussions about their end-of-life plans and preferences until too late," she said. "In the case of dementia, often dementia is not recognized as a terminal illness and thus discussions are not begun early enough," she said.

"Race-based differences might be caused by cultural differences in willingness to engage in these discussions, or differences in access to clinicians who are able to have these discussions in the language and culture most comfortable to the older adult and their loved ones," Harrison said.

SOURCE: http://bit.ly/2essSgu

JAMA Intern Med 2016.
[© 2016 Thomson Reuters. All rights reserved.]
Copyright 2016 Reuters. All rights reserved. This material may not be published, broadcast, rewritten or redistributed.