Challenger Learning Center hosting launch day celebration for Space Racers®

Send a link to a friend Share
[November 02, 2016] NORMAL - The Challenger Learning Center (CLC) at Heartland Community College was selected as an official "Mission Support Center" to help launch preschool television show Space Racers on its new network, Sprout TV. As a result, the CLC is inviting families to attend Space Racers: Countdown to Launch on Saturday, November 5 from 10:00 a.m. to noon.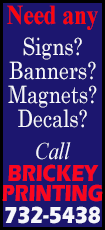 Space Racers is an animated series that introduces preschoolers to exciting, humorous tales of action and adventure in space, on Earth and on other planets in the solar system. It hopes to inspire a new generation of future astronauts and scientists.

CLC Flight Director Susan Evens says it's a great opportunity to be chosen as a mission support center for the show's launch. "Part of our mission to engage individuals in dynamic activities that strengthen knowledge in STEM (science, technology, engineering and math). Having this kind of event is a great way to introduce young children to space and STEM learning."
The event includes a skype session with retired NASA astronaut and Space Shuttle commander Robert L. "Hoot" Gibson. He'll be live from "Mission Control" at the U.S. Space and Rocket Center in Huntsville, AL and will help countdown the launch of Space Racers' first episode on Sprout. Attendees will also skype with representatives from the show, participate in hands-on science activities and receive an iron-on mission patch.

Registration for the event is requested and can be done by calling Heartland's Continuing Education department at 309-268-8160. A per child registration fee will be charged, parents will be admitted at no cost.

In addition to launch day celebrations, Space Racers kicked off a nationwide contest to engage future astronauts. Now through November 6, participants can enter to win an all-expenses paid trip to Space Camp for their family or a one-year family membership to a science museum. To enter, parents can bring their children to the CLC and snap a photo of them in front of the Space Racers banner. Details and entry forms are available at contest.spaceracers.org.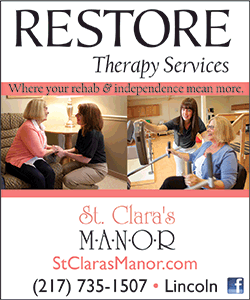 About Space Racers
Space Racers follows Eagle, Robyn, Hawk, Starling, Raven and their fellow cadets as they explore the solar system and the universe. Headmaster Crane, Professor Coot and other faculty members of the Stardust Bay Space Academy guide the cadets on missions that cover heliophysics, earth science, planetary science and astrophysics among many science disciplines explained at a preschool level.

The stunning CGI animation plus authentic sounds and images from outer space provided by NASA bring the richness of space and diversity of planetary landscapes, as well as the characters, vividly to life for young minds.

Season two focuses on some important emotional issues, including bullying and growing up with physical challenges, by introducing new Stardust Space Academy cadets like brash transfer student Kite and young Merlin, a rocket born with one short wing.

Season one of Space Racers is currently available on Netflix and the characters are available via the Space Racers app for iTunes or Google Play (Android).
[Becky Gropp]