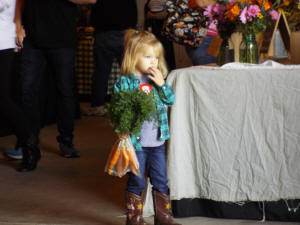 Last day of ALMH Market brings in tons of visitors and a few Zombies
Send a link to a friend Share
[November 02, 2016] LINCOLN - On Saturday morning, the regular season came to an end for the ALMH Farmers Market at the Logan County Fairgrounds in Lincoln. In honor of the event, the market hosted a fall festival that included many special activities for youngsters, including a costume contest, face painting, pumpkin painting, and bounce houses, with more inside games and activities hosted by His Hands Outreach.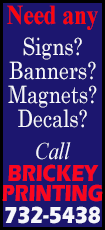 There was also a blood drive with the Central Illinois Community Blood Center Bloodmobile on hand, trunk or treating outside the market, and a Zombie run which was hosted by the market and the Lincoln/Logan County Chamber of Commerce. The market offered many of the usual vendors selling produce, baked goods, fall flowers, and many other items. Bean Sprouts was cooking up great eat and go foods, and beverages.

Children who came dressed in costume were treated to $2 in market money to spend with the vendors. Those who came dressed as a vegetable or fruit received an additional $2.

Throughout the morning, there were large crowds gathered inside the Market barn shopping and participating in the various activities.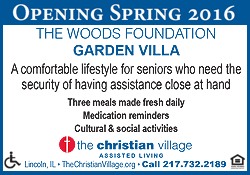 Lincoln Mayor Marty Neitzel was also on hand, and hosted a trick or treat with the mayor visiting the trunk or treat participants outside.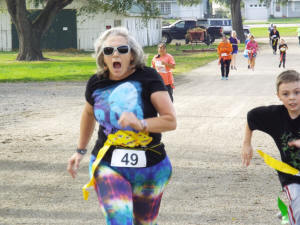 At 10 a.m. the Zombie ran began. The course was 1.2 miles and took runners from the market barn, south around the outside fence of the race track, then back north past the horse barns. From there the route wound its way northward to the far end of the fairgrounds to the livestock barns, then back south on a winding path that would end at the market barn again.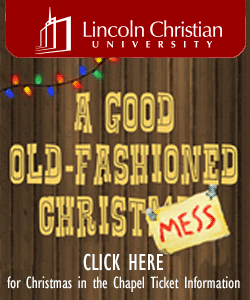 This was the first Zombie Run to be held locally, and it proved to be a lot of fun for everyone involved. In a Zombie Run, of course, there are Zombies. Several folks volunteered to become zombies for the run. They were made up looking all deceased and bloody, then took position around the race course. Their goal was to interfere with the runnerís progress around the track, grabbing and stealing the flags from the belt each runner wore.
The person who made it to the finish line with the most flags remaining on his or her belt was the winner. Around the track, the zombies made it hard for anyone to return with any of their flags, let alone making it back with all three.

About 50 people participated in the run and the race included children and adults, and even one mom pushing a baby stroller.

For a first time event, the Zombie Run was considered to be a great success, and it is anticipated that the run will return next year, perhaps even bigger than this year.

[Nila Smith]