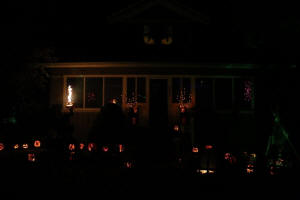 Mount Pulaski woman has a passion for Halloween
Send a link to a friend Share
[November 03, 2016] MOUNT PULASKI - This is Rene Hubal's time of year. The Mount Pulaski woman truly enjoys everything about Halloween. From the pumpkin carving, to the yard decorations, to the passing out of giant Hershey Bars and Reese's Peanut Butter Cups, Hubal says she saves all year for this night.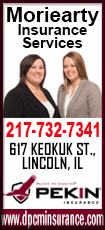 The self-taught pumpkin carver has been at it for over 20 years and her love for this hobby just keeps growing. Not only does she spend a great deal of time devoted to carving real pumpkins, but she also has taken an interest in carving artificial pumpkins called funkins. Her pumpkin carving talents have even earned her a national title.

The woman who sports the word "Haunted" on her license plate explains, "About a year after my son Tyler was born, I started carving pumpkins." Hubal and her husband, Ed, lived in Decatur at the time. Tyler is now 23 years old and the father to Hubal's only grandchild.

Shortly after she picked up the carving tools, she started entering a national contest for pumpkin carving. "Ever since 2000 I have won in it," she said. "In 2007 I won out of everybody in the United States. It took a long time to get there, but I did." That national contest was called The Pumpkin Masters Contest and sadly it was cancelled in 2008. When Hubal won the entire contest in 2007, she won $2,000 for one pumpkin alone that year.
She went on to explain that the contest always featured six different categories: animals, themes, scenes, faces, shadows and lettering. Of course, Hubal would always carve a pumpkin for each category. Her grand total in winnings in 2007 was $2,750.

This fall Hubal's passion kept her busy and made a lot of local folks happy. You see, Hubal was carving funkins and selling them to anybody and everybody around town. Word of mouth of her creativity spread quickly throughout town. She basically can create whatever design you want. She's done a variety of sports teams, like the Cardinals and Packers, business logos and Halloween themes.

Her funkin featuring the logo of Industry Fitness of Mount Pulaski was particularly impressive. If needed she could do a Chicago Cubs World Series funkin.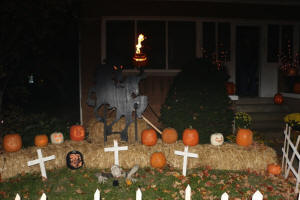 "It's a hobby every year and people start ordering pumpkins from me at the beginning of August. I actually have four more orders after Halloween is over and they will be Christmas gifts," said Hubal.

According to Hubal, funkins are made of some kind of very durable foam found at hobby stores. She sells her funkins for $65.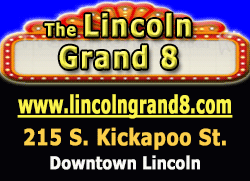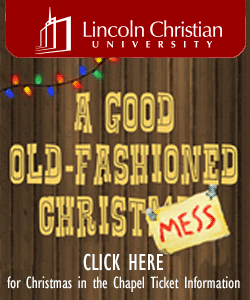 On Halloween night she had approximately 36 funkins and pumpkins on display at her house, located at 302 West Jefferson Street, in addition to various scary displays. "Every year we try to add something new to the display," said Hubal, who also works at Johnson True Value Hardware in Mount Pulaski.

For the woman who simply loves Halloween, her passion has turned into a profitable little hobby and put a lot of smiles on the faces of people who also share her love for the fall holiday.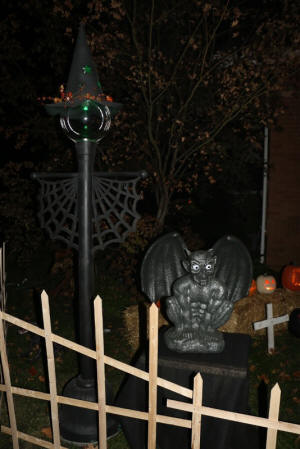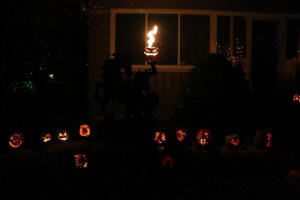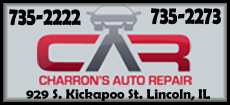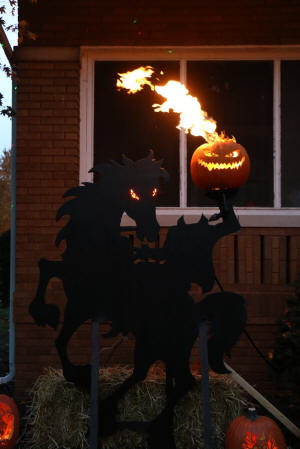 [Teena Lowery]