Airbag bike helmets may be safer than conventional foam versions
Send a link to a friend Share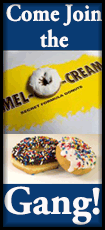 [November 03, 2016] By Ben Gruber

PALO ALTO, Calif. (Reuters) - Bicycle helmets that utilize airbag technology instead of conventional hard foam may offer five times more protection against brain injuries, according to Stanford University researchers.

These inflatable helmets cannot be sold in the United States due to current federal regulations.

Two sets of test dummies, one wearing a standard helmet and the other wearing one that is worn around the neck and inflates like an airbag when it senses a collision, were dropped from varying heights in a lab to simulate bicycle accidents.

"It was a big difference," Stanford University bioengineer David Camarillo said.

Bicycle accidents are a leading cause of sports-related head injuries in the world due to the sheer number of bicyclists.

Conventional helmets, according to Camarillo, are designed to prevent skull fractures but do not protect well against injuries such as concussions, which can occur when neurons in the brain stretch due to impact forces sustained during an accident.

Airbag helmets, which are available for sale in parts of Europe, are typically successful in protecting the brain from impact force but pose risks because they can fail to deploy properly.

"You can actually be at more risk of injury compared to a standard helmet," said Mehmet Kurk, another member of the research team that conducted the study.

If the airbag is late to deploy, the amount of pressure may not be sufficient to keep the head from making contact with the ground.

[to top of second column]
"These helmets are going to have failure modes different than conventional bike helmets, but there could be ways in which they are much safer," said Camarillo. "You have to look at the relative risk."

Swedish company Hovding, which makes the airbag helmet in the Stanford study, said the technology it uses was fully tested and safe.

However, Camarillo said U.S. regulations did not reflect new research on the dangers of concussions and other brain injuries. The Consumer Product Safety Commission, which regulates bicycle helmets, does not even have a testing method in place for inflatable versions, he added.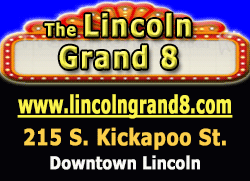 As a result, he does not expect U.S. laws governing bicycle helmets to change any time soon.

"It would probably take an act of Congress," he said.

(Reporting by Ben Gruber in Palo Alto; Editing by Melissa Fares and Lisa Von Ahn)
[© 2016 Thomson Reuters. All rights reserved.]
Copyright 2016 Reuters. All rights reserved. This material may not be published, broadcast, rewritten or redistributed.