Zobrist named World Series MVP
Send a link to a friend Share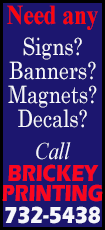 [November 03, 2016] By Steve Keating

CLEVELAND (Reuters) - Cubs leftfielder Ben Zobrist was named most valuable player of the World Series on Wednesday after delivering the go-ahead run in the 10th inning of Chicago's deciding 8-7 victory over the Cleveland Indians.

With the Indians having come back in the eighth inning to tie Game Seven at 6-6, Zobrist stepped to the plate and doubled down the leftfield line to score Albert Almora and put Chicago back in front 7-6.

Miguel Montero followed with what would be the game-winning RBI, snapping Chicago's 108-year championship drought.

Zobrist was 10-for-28 for a .357 batting average during the World Series with two doubles and a triple.

"It was just an epic battle," Zobrist said about the thrilling Game Seven finale. "We've been listening to Rocky's soundtrack the last three games. We've got our own Italian Stallion, Anthony Rizzo, that's been putting that on.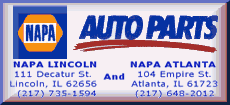 "It was like a heavyweight fight, man. Just blow for blow, everybody played their heart out. The Indians never gave up either, and I can't believe we're finally standing, after 108 years, finally able to hoist the trophy."

It was the second consecutive year Zobrist has celebrated a World Series triumph, having helped the Kansas City Royals to the Major League Baseball championship last season.

"Man, this one about made me pass out," Zobrist said after the four hour 28 minute showdown. "The elation of getting up early in the game and the feeling like we have the game in our grasp, and then it getting away in the bottom of the eighth.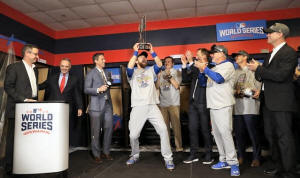 Chicago Cubs outfielder Ben Zobrist (18) celebrates with the MVP trophy after game seven of the 2016 World Series against the Cleveland Indians at Progressive Field. Mandatory Credit: David J. Phillip/Pool Photo via USA TODAY Sports
"And having a little rain delay and coming back and scoring those two in the ninth."

Cubs manager Joe Maddon said Zobrist was a fitting winner of the MVP award.

"Who sets a better example of how to work an at-bat? And who sets a better example of just being a professional than he does?" said Maddon.

"Here's a guy that's in his mid 30s, and his work ethic is incredible to watch. What he does after games, not before games, to be ready for the next day.

"He's just a different cat. Everybody would like to have one of those on their team."

(Editing by Nick Mulvenney/Larry Fine)
[© 2016 Thomson Reuters. All rights reserved.]
Copyright 2016 Reuters. All rights reserved. This material may not be published, broadcast, rewritten or redistributed.