NBA roundup: Bulls suffer first loss of season
Send a link to a friend Share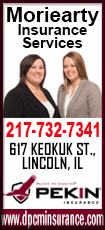 [November 03, 2016] The Sports Xchange

BOSTON -- The Boston Celtics blew a 16-point lead in the fourth quarter but held on for a 107-100 victory over the previously undefeated Chicago Bulls on Wednesday night.

The Bulls (3-1) tied the score at 100 with a late 6-0 run but were shut out in the final 1:57.

One free throw by Amir Johnson and -- after Nikola Mirotic missed two free throws with 1:36 left -- a circus drive by Isaiah Thomas gave Boston (3-1) a three-point lead.

After former Celtics guard Rajon Rondo shot as airball on one end for the Bulls, the Celtics used an Avery Bradley offensive rebound and a runner by Marcus Smart to put the game away.

Johnson, a veteran who has made his living near the basket, hit his first four 3-pointers of the season in a 16-point third quarter that seemingly put Boston in control. He finished with 23 points and six rebounds.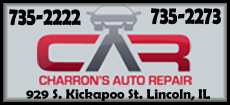 Thunder 85, Clippers 83

LOS ANGELES -- Russell Westbrook scored 35 points, grabbed six rebounds and handed out five assists, leading Oklahoma City to a victory over Los Angeles at Staples Center.

Westbrook was the lone Thunder player to score in double digits. Westbrook, who committed 10 turnovers, converted 14 of 30 shots but missed all seven of his 3-point attempts for the Thunder, the only unbeaten Western Conference team.

Chris Paul finished with 15 points, 11 rebounds, nine assists and six steals for the Clippers (3-1). Blake Griffin added 14 points, nine rebounds and five assists. Marreese Speights also scored 14.

Raptors 113, Wizards 103

WASHINGTON -- DeMar DeRozan continued his season-opening scoring surge with 40 points and Toronto continued its regular-season dominance over Washington.

The Olympian had 28 points in the second half and eight of the final 11 for the Raptors. DeRozan also scored 40 in the season opener and has at least 30 points in all four games.

Kyle Lowry scored 18 points and Terrance Ross had 15 in Toronto's first road game.

John Wall had 33 points and 11 assists for the Wizards (0-3), but mistakes -- and DeRozan -- ruined their home opener. Toronto converted 21 turnovers by Washington into 30 points.

Rockets 118, Knicks 99

NEW YORK -- James Harden recorded his second double-double in as many nights, scoring 30 points with 15 assists to lead Houston to a win over New York at Madison Square Garden.

Harden scored 41 points to go along with 15 assists in a 128-120 loss at Cleveland on Tuesday.

The All-Star guard connected on 5-of-12 3-pointers as Houston shot 39.5 percent (15-of-38) from beyond the arc. Eric Gordon added 21 points and second-year pro Montrezl Harrell matched his career high with 17 points and grabbed a career-high 10 rebounds.

The Knicks have given up at least 30 points in eight of their 16 quarters this season. The Rockets scored 33, 35 and 32 points in the first three quarters.

Nets 109, Pistons 101

NEW YORK -- Brook Lopez collected 34 points and 11 rebounds as Brooklyn rebounded from their worst loss of the young season by taking control in the first half before holding on for a victory over Detroit.

Lopez made his first six shots, 12 of 21 shots overall and 4 of 8 3-pointers. Before Wednesday, he had made 4 of 38 3-pointers in his first 491 regular-season games, but with the Nets looking to shoot more from the arc, Lopez has been encouraged to take long-distance shots.

Reserve Sean Kilpatrick added 24 points for the Nets, who scored 71 points in the first half but only 38 in the second half. Brooklyn shot 71 percent in the first half and 53.9 percent overall.

[to top of second column]
Lakers 123, Hawks 116

ATLANTA -- Lou Williams, a former Atlanta Hawks player returning to his hometown, was no factor until the fourth quarter for the Los Angeles Lakers and then the veteran guard couldn't be stopped.
Williams scored 16 of his 18 points in the fourth quarter and the Lakers handed the Hawks their first loss after three wins with a comeback victory.

D'Angelo Russell scored 23 points for the Lakers (2-3) and Nick Young had 17 points, including a clinching 3-pointer with 17.9 seconds remaining.

Hornets 109, 76ers 93

CHARLOTTE, N.C. - Kemba Walker scored 22 points and the Charlotte Hornets came alive in the second half to beat Philadelphia the Spectrum Center.

The Hornets trailed by 13 points in the first half and were down 53-46 at halftime, but they scored the first 13 points of the third quarter and remained in control from there. They eventually led by as many as 18 points.

The Hornets were playing on three days' rest and the Sixers were on the second night of their first back-to-back of the season.

Grizzlies 89, Pelicans 83

MEMPHIS, Tenn. -- JaMychal Green scored 21 points, Mike Conley added 20 and Marc Gasol, who had struggled throughout the game, dropped in a key 3-pointer in overtime to lead Memphis past New Orleans at FedExForum.

Gasol's 3-pointer came with 2:39 left in overtime and gave the Grizzlies an 84-76 lead. Conley followed with another 3-pointer for a 10-point advantage less than a minute later.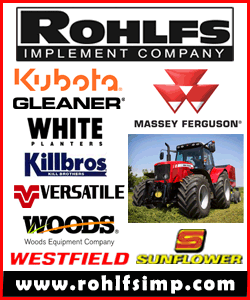 The Pelicans, winless in five games, were led by reserve Lance Stephenson, who scored 21 points. Langston Galloway and Buddy Hield, also reserves, scored 18 points apiece.

Jazz 97, Mavericks 81

SALT LAKE CITY -- George Hill scored 25 points and Rodney Hood added 22 to keep Utah unbeaten at home with a victory over Dallas.

Joe Johnson chipped in 13 points and Rudy Gobert totaled 12 points and 12 rebounds for the Jazz. Utah held their opponent under 90 points for the third time in five games. The Jazz were also dominant on the offensive end, shooting 48 percent (12-of-25) from the perimeter.

Harrison Barnes scored 14 points to lead Dallas while Deron Williams and Wesley Matthews added 12 apiece. The Mavericks remained winless despite Dirk Nowitzki returning after a two-game absence.

Suns 118, Trail Blazers 115

PHOENIX -- Eric Bledsoe hit a 25-foot, 3-point shot as time expired in overtime to give Phoenix its first win of the season against Portland.

The Suns led by six with 38.5 seconds left in overtime, but couldn't hold the lead. Maurice Harkness was fouled on a 3-point shot and made all three free throws with 36.5 seconds left, and Damian Lillard converted a 3-point play on a driving layup and free throw with 6.4 second left to tie the game again at 115.

But Bledsoe went up against Lillard and stepped back for his winning shot as the buzzer sounded.

-----------------------------------------------
[© 2016 Thomson Reuters. All rights reserved.]
Copyright 2016 Reuters. All rights reserved. This material may not be published, broadcast, rewritten or redistributed.