Lakers move above .500 with win over Suns
Send a link to a friend Share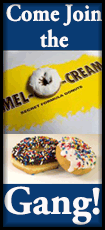 [November 07, 2016] LOS ANGELES -- The Los Angeles Lakers must have found a hangover cure that didn't involve tomato juice, vitamins or the proverbial hair of the dog.

Instead, they survived a second-half scare and held on to beat the Phoenix Suns 119-108 at Staples Center Sunday night.

The win raised the Lakers' record to 4-3 (including 3-0 at home). It is the first time they have had a winning record after seven games since they also started 4-3 in 2011-12 and their current three-game winning streak matches their longest since the 2012-13 season.

The Suns, meanwhile, fell to 2-5.

"I've been on the other side, losing three in a row -- and it sucks," Lakers forward Julius Randle said.

Before the game, Lakers coach Luke Walton said he expected his young team to be feeling an "emotional hangover" after a big win over the Golden State Warriors Friday night and come out flat against the Suns.

The first-year coach was wrong.

"(It shows) that they're more mature than I think a lot of people would give them credit for," Walton said. "I didn't have any expectations. I came into the job with an open mind. They haven't shown me anything to prove they are immature other than the age of some of them.

"They come to work every day and their actions speak loudly that they're in this to get better."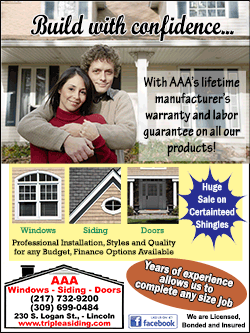 Suns guard Devin Booker followed up his career-high 38 points in Phoenix's win over the New Orleans Pelicans on Friday by topping that with 39 against the Lakers (18 in the fourth quarter). But the Lakers' bench outscored the Suns' reserves 47-9 with Jordan Clarkson (18 points) and Lou Williams (14) leading the way.

"We understand our bench will have to get more production and play with more purpose and get more stops, get deflections and steals and get out in transition," Suns coach Earl Watson said. "We need our bench every night. We're not a good enough team yet, with enough experience, to say we don't need our bench."

If anyone was suffering from an "emotional hangover," it might have been the Suns feeling the after-effects of a pair of exciting wins -- back-to-back overtime wins Wednesday and Friday over the Portland Trailblazers and New Orleans Pelicans.

The Suns hit just 5 of their first 20 shots against the Lakers and Booker went just 3-for-12 for 10 points in the first half as the Lakers built an 11-point edge, 54-43, by intermission.

The Lakers were without forward Larry Nance Jr. for most of that time. Late in the first quarter, Nance hit the court hard while going for a loose ball. He left the game and was diagnosed with a concussion. Nance is doubtful for Tuesday's home game against the Dallas Mavericks.

The Suns came out hot in the second half, outscoring the Lakers 9-2 in the first 1:46 of the third quarter and hitting eight of their first nine shots. Booker fueled another surge to start the fourth quarter. When he converted a three-point play at the 6:59 mark, it was a one-point game, 93-92.

"They came out punching in the second half, cut it to one," Randle said. "We could have easily given the game up. But we kept going and made some big shots."

[to top of second column]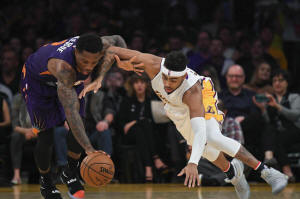 Lakers guard D'Angelo Russell (1) goes for the ball against Phoenix Suns guard Eric Bledsoe (2) during the second half of a NBA game at Staples Center. Mandatory Credit: Kirby Lee-USA TODAY Sports
Clarkson hit one of those, a mid-range jumper, on a feed from Randle to give the Lakers some breathing room. Then D'Angelo Russell stole the ball from T.J. Warren on the defensive end, drove the opposite lane and fed Nick Young for a jumper. Young hit the 3-point attempt and was fouled by Jared Dudley.

When Young completed the four-point play by hitting a free throw, the Lakers were up by seven, 99-92, and the Suns never got any closer.

"Devin did a great job in the second half ... but that's fools' gold," Watson said of relying on Booker's heroics to pull out another game. "We learned a lesson tonight."

The 20-year-old Booker became the youngest player in NBA history to score 38 or more points in back-to-back games.

"It's about wins and losses," Booker said. "Maybe later in my career I can look back on things like that. But now I'm in the mindset where I am ready to get wins. Everybody looks good when you win and that's what we're trying to do.

"Scoring as many points as you want and not making the playoffs is not a good look."

NOTES: Sunday was the first meeting between the Pacific Division rival Suns and Lakers without Kobe Bryant on the Lakers' roster since April 14, 1996. That game was played at the Great Western Forum in Inglewood before construction of Staples Center in downtown LA. ... The Suns held a light practice Saturday afternoon at a private residence in Bel Air. The workout was hosted by Steven Jackson, the chairman of LA Gear and president of footwear manufacturer ACI International. Jackson's Bel Air estate features a bowling alley, movie theater -- and a regulation-size replica of the Staples Center court complete with replica championship banners. Jackson (a Lakers season ticket holder) has hosted shoot-arounds for various NBA teams visiting L.A. ... After their workout Saturday, the Lakers hosted a group of Los Angeles Police Department officers and players ages 16 to 24 from a local recreation center for a basketball game. Laker players Tarik Black and Metta World Peace spoke with the group about their experiences with the police, both good and bad. The event was the first in a series scheduled for each Saturday in November in which the Lakers will host groups of police and civilians to play basketball together in an effort to build better understanding between the two groups.
[© 2016 Thomson Reuters. All rights reserved.]
Copyright 2016 Reuters. All rights reserved. This material may not be published, broadcast, rewritten or redistributed.