City of Lincoln bids fond farewell to John Lebegue

Send a link to a friend Share
[November 09, 2016] LINCOLN - At the Monday evening meeting of the Lincoln City Council, aldermen acknowledge the upcoming departure of Lincoln Building and Safety Officer, John Lebegue.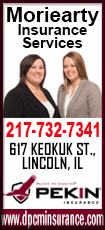 Lebegue has tendered his resignation and will be departing in the near future.

Lebegue came to Lincoln in the spring of 2010, replacing Les Last, who had announced he would be retiring from the position of Building and Safety Officer.

Lebegue had been living and working in the northern part of the state, and his children still live in that area with their mother. Monday night, Lebegue said that he had come to Lincoln during a transition period in his life, and now he was ready for a new transition. He will be returning to the northern Illinois region where he will be living closer to his kids, which he said he believes will be good for them and him.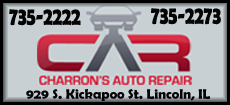 Lebegue said that his six-and-a-half years in Lincoln are filled with many good memories and good times. He told the aldermen that he has never felt more welcome or more accepted in any other community where he has been employed. He said that being an "outsider" coming to town, to have such a wide-spread acceptance was very rewarding.

The topic came up that Lebegue would be leaving at the end of the evening, and was first mentioned by Alderman Rick Hoefle. Hoefle thanked Lebegue for his hard work and dedication to the city of Lincoln and wished him well in his future endeavors.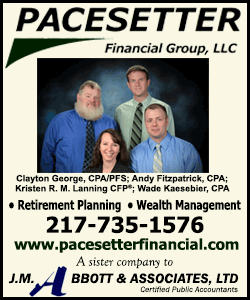 Mayor Marty Neitzel also commented, saying that she had enjoyed working with Lebegue, and admired how he was able to work through schematics and plans for projects in the city. She noted that he would be missed by the city, but she understood his desire to return to northern Illinois where he will be closer to his kids. She wished him well in the future. The other aldermen seconded the comments by Hoefle and Neitzel with a round of applause.

[Nila Smith]