The state of soccer in England and Spain
Send a link to a friend Share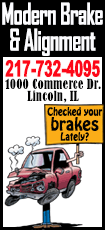 [November 14, 2016] By Richard Martin

BARCELONA, Nov 14 (Reuters) - With England hosting Spain in an international friendly on Tuesday, Reuters compares the state of soccer in the two countries.

FINANCIAL MUSCLE

Spain has shown determination under La Liga president Javier Tebas to challenge England as the most lucrative league in the world.

As well as forcing clubs to signifcantly reduce their debts, Tebas pushed to change the law and oblige teams to sell their television rights collectively, paving the way for its biggest ever domestic deal in 2015, worth 2.65 billion euros ($2.88 billion) over three years.

Spain, however, has a long way to go to catch the English Premier League, which earned a record 5.14 billion pounds ($6.48 billion) from its latest domestic deal.

TOP CLASS PLAYERS

Spain can legitimately claim to host world soccer's finest players, and not just because Lionel Messi and Cristiano Ronaldo play in La Liga. Spanish soccer boasts 13 entrants in the 30-man Ballon d'Or shortlist for 2016, more than any other league. The Premier League is next with eight.

La Liga also hosts the last seven Ballon d'Or winners and 16 of the last 18 finalists, none of which have come from the Premier League.

The last time England's top flight had a finalist was in 2008, when Ronaldo, then of Manchester United, won the top prize and Fernando Torres, playing for Liverpool, finished third.

ELITE COACHES

With serial winners Pep Guardiola and Jose Mourinho at the helm of the two Manchester clubs and Antonio Conte revitalising Chelsea since giving up the Italy job, the Premier League has a strong claim to having the best coaches in the world.

The charismatic Juergen Klopp has led Liverpool to the top of the Premier League, and the achievements of Tottenham Hotspur's Mauricio Pochettino and Leicester City's Claudio Ranieri also strengthen this claim.

Spain's top three sides also have tacticians with impressive CVs, with Zinedine Zidane capturing last season's Champions League and Barcelona's Luis Enrique winning it the year before.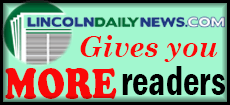 Diego Simeone has taken Atletico Madrid to two of the last three finals of Europe's elite club competition, and Jorge Sampaoli has revolutionised Sevilla's style of play since taking charge in the close season.
EUROPEAN PEDIGREE

Spain monopolised the European Cup in its early years, with Real Madrid winning the competition five consecutive times from 1956 to 1960.

England had its own period of hegemony, with Liverpool, Nottingham Forest and Aston Villa ensuring the trophy remained on English shores between 1977 and 1982.

The pendulum has swung back Spain's way since the competition was renamed the Champions League in 1992, thanks to a resurgence from Real, who have won it five times in 18 years, and Barcelona's emergence as a European superpower, winning the competition four times in nine years.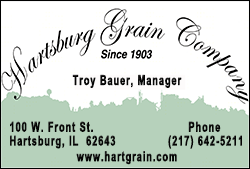 England's four Champions League successes since 1992 pale in comparison to Spain's nine.

INTERNATIONAL SUCCESS

Spain won the European Championship in 1964 and England triumphed in the World Cup two years later, but decades without international glory then followed for both countries.

Spain brought an emphatic end to their 44 years in the wilderness, however, by winning successive European Championships in 2008 and 2012 and the World Cup in 2010.

England, meanwhile, are still waiting to add to the achievements of Alf Ramsey's side, and have not reached the semi-finals of a major tournament since Euro 1996. ($1 = 0.7937 pounds) ($1 = 0.9217 euros) (Reporting by Richard Martin; Editing by Toby Davis)
[© 2016 Thomson Reuters. All rights reserved.]
Copyright 2016 Reuters. All rights reserved. This material may not be published, broadcast, rewritten or redistributed.