Ainslie busting a gut in America's Cup quest
Send a link to a friend Share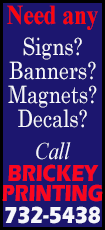 [November 17, 2016] By Alexander Smith

PORTSMOUTH, England (Reuters) - Numbingly-cold salt water showers Ben Ainslie and his crew as they enter "flight" mode in a practice sail before defending their America's Cup World Series lead in Japan this weekend.

Their catamaran's rigging and hulls groan and creak with the strain of the vast wing sail, which is about as big as a 737 aircraft's, as their coach puts the crew of five through a "gut buster", a series of short maneuvers requiring frequent adjustments, total concentration and intense exertion.

Shouting over the screeching wind as the "cat" lifts on to its hydrofoils, the sailors rehearse their moves, one moment bounding across the trampoline that joins the hulls, the next perilously suspended over the edge with only the red of their helmets visible.

"Its an amazing sensation when you lift up out of the water...It is akin to flying an aeroplane. It takes a lot of focus and concentration and then of course when you are in a racing environment you've got to try to deal with beating the opposition at the same time," Ainslie said when back ashore.

Named "Rita", as all the four-times Olympic gold medalist's boats have been, Ainslie's state-of-the-art craft is one of four foiling prototypes he and his 130-member Land Rover BAR team have developed in a more than 80 million-pound ($99.5 million) quest to win the "Auld Mug" back for Britain.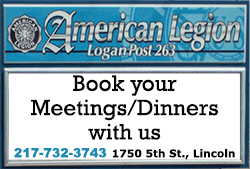 If Ainslie's team do complete the World Series on top after Fukuoka, they will take two bonus points and a potential psychological advantage into the America's Cup qualifiers in Bermuda next year.

Then they hope to beat teams from New Zealand, France, Sweden and Japan for the right to battle it out head-to-head with holders Oracle USA.

"The team are really proud of getting ourselves to the top of the fleet but we need to keep doing the same things we have been doing in those other events, keep that focus and not get too distracted about some of the teams coming up behind us," Ainslie told Reuters.

As skipper, Ainslie is having to lose weight for the first time in his sailing career. He is down to 80 kg, from 95 kg when he won gold in the Finn dinghy at London 2012. Meanwhile, others, including Giles Scott who won gold in the Finn in Rio this year, need to bulk up.

Off the water, Britain's most successful Olympic sailor has secured the sponsorship to build a base, a team and a credible challenge in Portsmouth, which overlooks the stretch of water know as the Solent where in 1851 the schooner America first won the trophy which is named after it.

One hundred and sixty five years on, Ainslie has also set up a charity to encourage sailing among young people and the HQ hosts daily visits by school children to the "Tech Deck" where they can get to grips with the science behind the technology.

[to top of second column]
Land Rover BAR with skipper Ben Ainslie races in day two of the Louis Vuitton America's Cup World Series on Lake Michigan. Mandatory Credit: Dennis Wierzbicki-USA TODAY Sports
BERMUDA BECKONS

After the race in Japan on Sunday, the team will move on to the warm waters of Bermuda where in January America's Cup rules will allow them to launch another 50-foot catamaran the team of designers and engineers, some with a background in Formula One motor racing, have built.

The sleek anthracite-colored carbon hulls of "R1", short for Race 1, are being fitted out in a vast workshop which forms the core of Land Rover BAR's landmark headquarters on the Camber, an old dock in the English naval city.

Each team jealously guards the secrets of its technology and no cameras are allowed inside the hangar-like space.

But for those who do get inside, the skeleton of the new boat's "wing" is laid out on the floor while technicians in white protective suits are busy making the tweaks Ainslie hopes will be the winning difference in May and June 2017.

"It's a big step up," Ainslie said the new boat, which will be far more powerful and reach speeds of 50 knots and whose wing will tower above the one he's been practicizing with.

"On these boats you can't afford to relax for a moment."

Apart from having a super-fit and well-choreographed crew of athletes to keep the new boat flying, Ainslie says the technical know-how of his team's sponsors and partners will be one secret weapon in winning the America's Cup.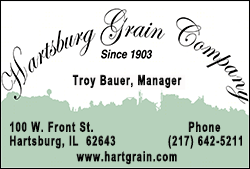 "We do have some really cool technical partnerships. Land Rover are our title sponsor but also the innovation that they are putting in...a lot of the computer power that they have has enabled us to go through different simulations for the boat."

(Editing by Ed Osmond)
[© 2016 Thomson Reuters. All rights reserved.]
Copyright 2016 Reuters. All rights reserved. This material may not be published, broadcast, rewritten or redistributed.