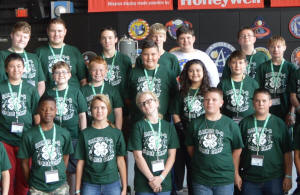 Front row second from right: JR Lynn. Back row far left: Roux Starr; far right: Dylan Hembrough.
Local youth attend 4-H Space Camp in Alabama


Send a link to a friend Share
[November 21, 2016] Logan County 4-H members Dylan Hembrough, JR Lynn, and Roux Starr recently participated in Illinois 4-H Space Camp. Fifty Illinois 4-H members in 7th through 9th grades participated in this special opportunity Nov 10-13, 2016 at the U.S. Space and Rocket Center in Huntsville, Alabama. These 4-Her's said the experience was "out of this world" and they had a "BLAST!"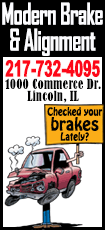 The first stop in the "Rocket City" of Huntsville, AL was at Alabama A&M University where the group was graciously hosted by Alabama 4-H staff. Illinois' Keith Jacobs gave an engaging presentation all about "Drones."

Next Stop: U.S. Space and Rocket Center! The 4-H slogan of "learning by doing" was exemplified by the "Pathfinder" program. 4-Her's built and launched their own rockets, explored the history of aerospace from Archimedes to NASA, and tested several simulators including the Five Degrees of Freedom Chair and the Multi-Axis Trainer.

Dylan Hembrough experiences the Multi-Axis Trainer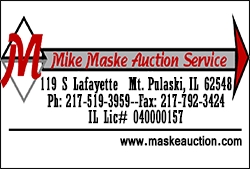 4-Her's had to apply this learning in a simulated shuttle mission where each member of the team had an assigned role. The crew had to work together to complete the mission and arrive home safely!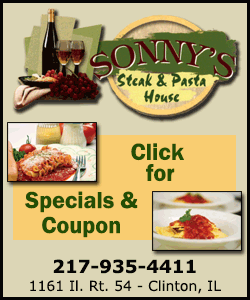 Roux Starr states "I learned there were ten missions sent into space before a human was ever sent"; Dylan Hembrough adds "I learned to how to ignite rockets we made that shot very high"; and JR Lynn says "I learned to work together with other "crew" members I just met and also learned to laugh with my crewmates when things didn't go quite as planned."
4-Her's experienced all this and more at Illinois 4-H Space Camp 2016! To learn more about 4-H, contact the Logan County 4-H Office at 732-8289.

About 4-H:

Illinois 4-H strives to help youth learn skills for living. University of Illinois Extension provides 4-H programs in every county in Illinois. Illinois 4-H aims to impact the lives of 200,000 youth each year through sustained learning clubs and groups and short-term programming.
[Patty Huffer
Extension Program Coordinator
University of Illinois Extension]