Harvest of Talents offers two Holiday baking options
Christmas Cookie Walk and Take and Bake Harvest Rolls
Send a link to a friend Share
[November 19, 2016] LINCOLN - The Harvest of Talents for World Hunger Minstry is again offering baking options for the Christmas season.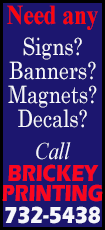 Christmas Cookie Walk

The Harvestís Annual Christmas Cookie Walk will be featured on Saturday, December 10, in the Family Room of the churchís Fellowship Center, from 8:00 to 11:00 a.m. A variety of Christmas cookies will be offered in plated assortments for $15.00 each or purchasers may personally choose and box an assortment of Christmas cookies, including traditional favorites, newer varieties, as well as bar cookies, with the holiday delicacies weighing in @$6.00 per pound. Anyone with questions may contact Georgia Vinson @732-9069.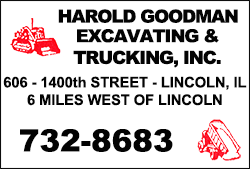 Also available at the Cookie Walk will be a limited number of dog biscuits, holiday candies and treats, and handcrafted gifts.

Take and Bake Harvest Rolls

On the same date, during the same hours, in a slightly different location, the Harvest Ministry will also be delivering pre-ordered Harvest Cinnamon and Caramel Pecan rolls for Christmas baking. Cinnamon rolls w/icing are priced @$3.00 each (in any amount) and Caramel Pecan rolls are priced @$3.50 each (minimum orders of 4, for $14.00) Baking instructions will be provided.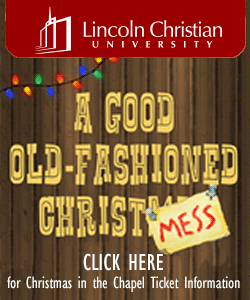 Order forms are available at the Lincoln Christian Church Office (during regular office hours) or by contacting Mel Schaler by phone @217-871-8254 or email ~ tlkatv@yahoo.com or via Facebook. Deadline date for ordering is Monday, November 28.

Rolls may be picked up on Saturday, December 10, at the green canopied entrance to the South Wing of the Fellowship Center. These are the same yummy rolls sold for breakfast annually at the Harvest of Talents for World Hunger.
[Patricia Snyder]