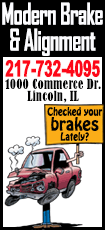 American Express launched the first-ever Small Business Saturday in 2010, encouraging people across the country to support small, local businesses. It has been held annually the Saturday following Thanksgiving. Communities have the opportunity to register their events on www.americanexpress.com, which allows them to receive marketing support for their events. The IC/ED Zone followed this process and was provided many marketing materials, but also continued online support through the entire planning of the event.

The event already has garnered lots of support from the downtown business community and continues to add businesses daily. Anyone who is wanting to participate but might not be located in close proximity to the downtown area, or are home-based are encouraged to sign up. We have "host" site businesses available and are asking other businesses to sign up for that as well. Businesses in Easton and San Jose are encouraged to get signed up to be placed in a host location as well. ALL businesses and downtown entities are encouraged to participate, not just retailers. This is a great time for service businesses to also welcome visitors and shoppers into their business and showcase what they offer to our community. Participation information can be found by calling 217-685-9313 or emailing thejacobproject2@yahoo.com.

Shoppers coming out for the event will be welcome by business owners who will have specials, open house events and drawings. Each participating business will be highlighted with "shop small" balloon bouquets outside their doors to welcome shoppers and visitors.

Some of the downtown businesses that will be participating include Subway, Do Drop In, Smokey's Bar & Grill, Means' Woodworking Shop, Retro Redo, City Video Vaping and Tanning, Attitudes Apparel, The Jacob Project, Tank's Barber Shop, The Mason City Farmer's Market, Mary Kay, Usborne Books, Mary Beth's Jewelry and Young Living Essential Oils. The IC/ED Zone will also be hosting a booth of information regarding upcoming meetings and initiatives.

The Arlee Theater has announced their sale of gift certificates, Polar Express Experience tickets and concessions, including their homemade caramel corn. They will be hosting several businesses.
Do Drop In will have full menu available from breakfast on through lunch with visitors invited to start with a good breakfast and end with lunch. They will also host several businesses in their adjoining room.
City Video Vaping and Tanning has compiled a full page of products, perks and coupons for phone repair, free rentals and tanning specials.
Retro Redo will continue to showcase holiday décor sales and Smokey's Bar & Grill invites all shoppers to end their shopping day with them for lunch.
So many more businesses with so many more great offers will be participating- it's a true "DON'T MISS" event.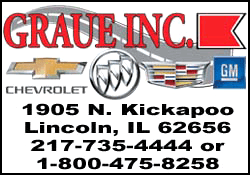 The Illini Central Economic Development Zone is a new group that has come together to combine resources from the three communities within the Illini Central District, San Jose, Mason City and Easton, to focus on helping to improve the economic health of the region. A kick-off meeting was held in early November and monthly meetings will start in 2017, with the first one to be January 10th at 7 p.m. at the Do Drop In. Business owners, city officials, interested community members of any age, from all three communities, are encouraged to attend and get involved. The group will be bringing the MAPPING process to the area in early spring and their first item of business will be to build a MAPPING steering committee.

The Small Business Saturday will be a great way to get out and see what the area has to offer, to shop small, and support our local businesses. There is still plenty of room and time to get signed up to participate as well. Information about this event, the Illini Central Economic Development Zone can also always be found by going to www.thejacobproject.com and using the link for the IC/ED Zone at the top.
[Misty Bell]