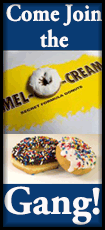 I know this is the Railer preview, but as one of the many diehard Cubs fans who thought the day would never arrive, that is for us.

Now, whoís ready for some basketball?

Coming off a 17-15 season, Coach Neil Alexanderís squad begins the season as the Eaton Electrical Round Robin Tournament tips off tonight at Roy S. Anderson Gymnasium as Lincoln looks for its fourth straight tourney title. A recurring theme over the past couple of seasons has been a question of who will step into those roles that have been left void due to graduation or other roster losses.

Three starters are gone from the last time the Railers took the court, taking with them over 29 points and almost 9 rebounds a game. Combine that with 132 of the teamís 223 threes from last year no longer wearing the red and green and it is understandable that there are questions of where scoring will come from. However, as I have noted numerous times, the coaching staff that Lincoln is fortunate to have will get all it can from the roster and do everything possible to put players in the spots to make them as effective as possible.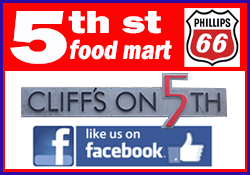 Main point Ė donít ever count out a Lincoln Railer basketball team.

As Lincoln begins their 24th and final year as members of the Central State Eight conference (moving to the Apollo Conference beginning next year), the offensive leader looks to be Isaiah Bowers. Coming off his first season as a member of the Railer football team, the 6-1 junior returns off a season where he averaged 11 points a game while grabbing 4 rebounds. Bowers leads the returners in career three pointers with 42 and will have to add to his 21 career games in double figures if the Railers look to rack up their 34th 20-win season in school history.

One of the two Lincoln seniors, 6-1 Bryson Kirby, is the next most experienced Railer at Coach Alexanderís disposal. Kirby will be asked to continue his threat as a three point shooter, but also help lead the Lincoln defense that shows up whether the shots are falling or not. The senior connected for 38 threes last season while averaging 4 points a game but showed he is certainly capable of more of an offensive contribution when he averaged over 7 points a game during a seven-game stretch in midseason that included three double figure nights.

Speaking of defense, if you donít love watching the Railers play defense, especially when it is working to perfection with five guys working as one unit, then I wish I could change your mind. It may take a while for this squad to find its place offensively, but the defense should be there from day one. Last year, the Railers started the season winning the Eaton Electrical tournament and setting a defensive record by allowing only 166 points (33.2) over the five games. In fact, Lincoln holds the top eight spots for fewest overall points allowed during the annual tourney games. For the season last year, the Railers allowed only 43 points a game, but itís the offense that may need to most time to figure out.
Experience-wise, the other returning players with the most court time include 6-1 senior Nolan Hullinger (26 career games), 6-5 junior Drew Bacon (20), and 6-1 junior Ben Grunder (17). Hullinger saw most of his action during the first half of last season before the development of Grunder saw the junior force his way into the starting lineup for the last 12 games. However, this season, both will be needed on the court for the Railers to find success. Bacon began the season as a starter for the first 13 games, but was allowed to get most of his playing time after that on the sophomore level, giving him a chance to experience success and build his confidence. Again, Bacon will also be needed because options for the Railers when it comes to those that have been battled tested are limited and Bacon, along with Grunder and Hullinger have been on the frontlines.
The unknown is always the tricky part. No one else on the roster has been in more than four varsity games and that time was usually in games that had long been decided. My early guess is that 5-10 junior Titus Cannon will get opportunities to act as point guard as the season gets underway tonight. Cannon has only been in four games as has 5-9 junior Tate Sloan. 6-0 juniors Sam Birnbaum and Zach Morris have both appeared in three games. As for experience, that is it.
A situation we have seen before and the key to how successful this season ends up may come from the rest of the roster, none of which have ever taken the court as a Railer varsity player. The remainder of the team is made up of juniors Eddie Combs (6-0), sophomores Colton Holliday (6-4) and Jermaine Hamblin (6-8), and freshman Isaac Dewberry (6-1). These players have had success at the junior high level and it is hoped that will continue as members of the Railers.
As mentioned earlier, this season is a bittersweet campaign as the Railers will compete for the final time as members of the Central State Eight conference. A conference that has cemented rivalries on the court with Springfield, Lanphier, Southeast, and Glenwood will be hard to leave. I was not in the area when Lincoln left the Big 12 for the CS8, but I know there are still many opinions, both pro and con, on the move to the Apollo. No matter what happens this conference season, the Railers will depart as the all-time winningest team in CS8 history. My hope is the Railers find a way to maintain some of the rivalries via non-conference matchups in the future.

The season will remain the same in some ways as well. Lincoln will continue its participation in the Holiday Classic in Collinsville between Christmas and New Yearís Day. The conference season will begin again with the CS8 Shootout on the first Saturday in December at the Prairie Capital Convention Center in Springfield. There wonít be any abnormally long trips for single games (ask me this next year) and the Railers will take on both Normal Community and Normal West as well as welcoming in Jerseyville.
Itís hard to believe we already stand on the Monday before Thanksgiving meaning itís time to get ready for another season of Railer basketball. Iím honored once again to provide the play-by-play for each game on WLCN 96.3FM (16th season Ė man, I am getting old) as well as wlcnonline.com and then share my feelings here on Lincoln Daily News. I have always said, and I truly mean it, that if you as a listener and/or reader have any comments regarding coverage of the Railers, please let me know. I am never against trying something new and realize that sometimes I can be wrong (just ask my wife of 25 years, she can vouch for that).
So, here we go Railer Nation. Iím usually not in the business of making predictions but donít be surprised if some of the groundwork that we see over the next three months plus doesnít result in some expectations and something special down the road. Before we get there, though, remember itís one game at a time.

And that time is now.
RAILER EXTRAS:
Four players return from last yearís all-tourney team. Isaiah Bowers (LCHS), Thomas Bell (Cahokia), Kendle Moore (Danville), and Corey Noe (Mahomet-Seymour).
Tourney hasnít seen an undefeated team past two seasons.
Since 1999, Lincoln is 17-2 on Fridays and hasnít lost since 2007 (52-47 to Danville).
Bartonville Limestone returns for first time since 2001.
Lincoln does not play Mahomet-Seymour on Wednesday. Last two years, Railers have lost to them, both games on Wednesday. This year game is on Friday. See Friday note above.
Since 1999, the most common game margins are 2 and 7, each happening 16 times.
As mentioned in above story, Lincoln holds record allowing only 166 points. Compare that with the 176 points scored in just one game in 2011 between Seton Academy (96) and Champaign Centennial (80).
[Jeff Benjamin]