Lady Hilltoppers pick up first wins of the season
Send a link to a friend Share
[November 21, 2016] After suffering two overtime losses to open the girls basketball season, Mount Pulaski bounced back in the 2016 Clinton Turkey Tussle with two victories over the weekend.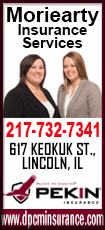 On Friday night, Mount Pulaski defeated Olympia 49-37.

Skylar Hayes led the team with 18 points and Morgan May also hit double figures with 10 points.

Saturday afternoon in tournament action the Lady Hilltoppers topped Decatur LSA 53-41.

Hayes led the team again with 18 points while Isabella Wade scored 8 points for Mount Pulaski.

Mount Pulaski evens their record at 2 wins and 2 losses.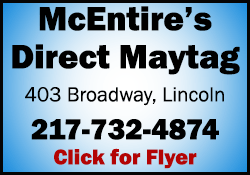 Following the wins, Assistant Coach Steve Hayes said, "We continued to add new looks with different players and let it roll. Our offense isn't progressing like we had hoped but we are working on it. Defense appears to be solid, but we are struggling to set up a half court offense. Our transition game was there late in the last game and that is something we have to have to score. We ended up fourth overall and looking at the final stats we could have actually won the tournament. We shot better from the free throw line than Urbana, who won the tournament.

"We are young and just need more confidence and more time playing together."

The Lady Hilltoppers are now off until November 28th. The team travels to Okaw Valley then for a 6 p.m. start time for JV with the Varsity contest to follow.

Friday's game

Mount Pulaski scoring

Hayes 18
May 10
Mott 7
Bailey 5
Lowe 4
Wilham 2
Wakeman 2
Wade 1
Olympia scoring

Adams 9
Wilkins 6
Burt 5
Harris 4
Peifer 4
Jumper 4
Turner 4
Cleinmark 1
Saturday's game

Mount Pulaski scoring

Hayes 18
Wade 8
Houser 6
May 7
Mott 6
Aylesworth 3
Boyer 2
Anderson 2
Cooper 1

Decatur LSA

Stock 13
Brown 12
Hawkins 8
Black 4
Birch 2
Cuttill 2

[Teena Lowery]